'Make Peace Great Again': Finns protest Trump-Putin meeting in Helsinki (PHOTOS)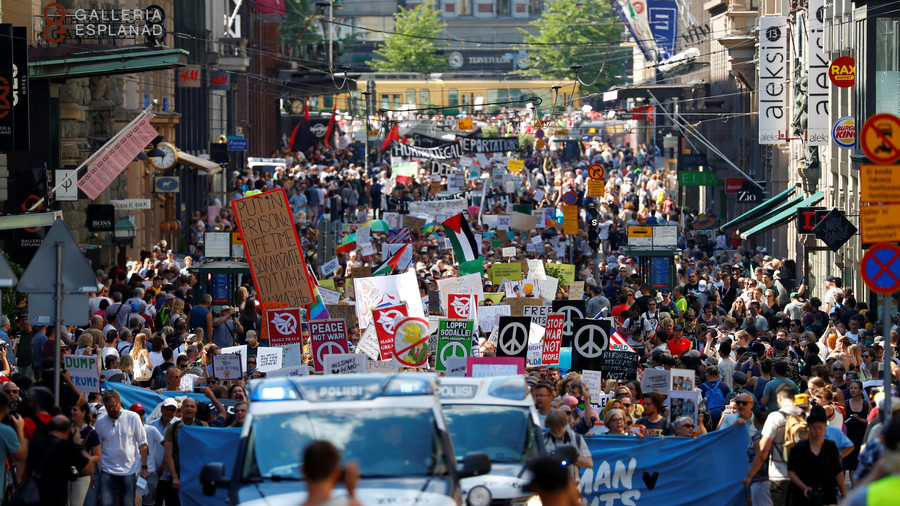 Protesters have hit the streets of the Finnish capital to protest the upcoming meeting between US President Donald Trump and Russian President Vladimir Putin, slamming both leaders ahead of the highly anticipated event.
Around 2,500 demonstrators turned up for the protest on Sunday, just one day before Trump and Putin are scheduled to hold their one-on-one meeting. They held signs which read "Make Peace Great Again" and "Refugees welcome," among others.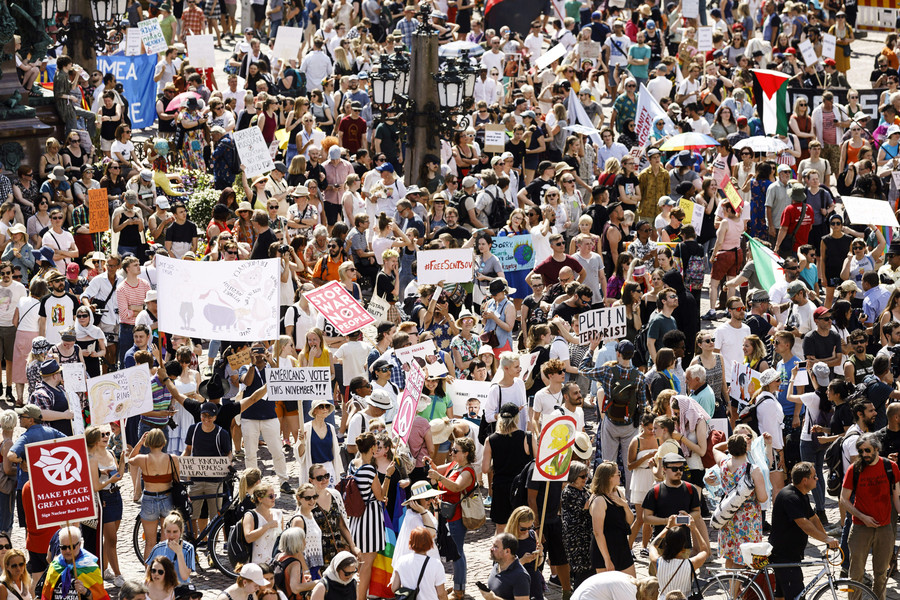 Speaking at the rally was Heidi Hautala, a member of the EU parliament from Finland's Greens party, who slammed Trump and Putin in no uncertain terms.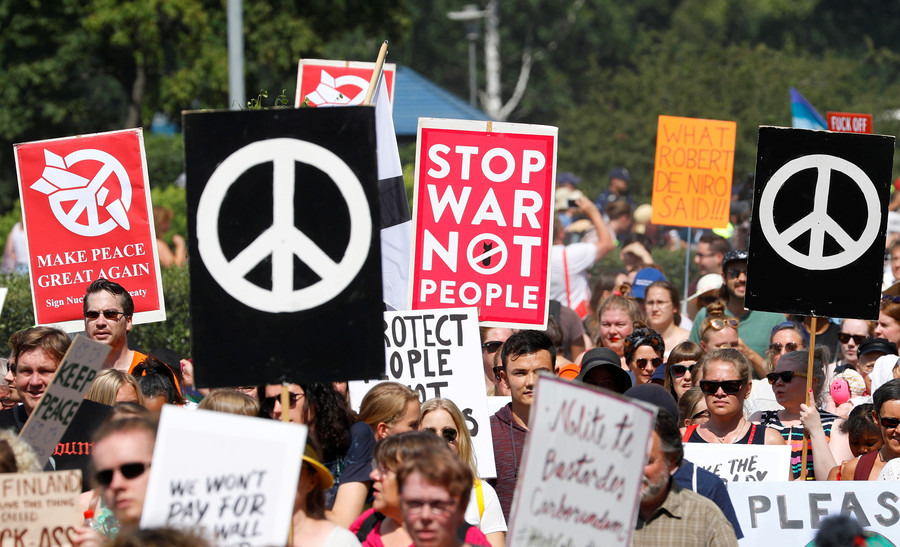 "The current world order... has been challenged by the admiration of force and an attitude of 'every man for himself.' And this is what these two men, Trump and Putin, have in common – contempt for democracy, contempt for international agreements, contempt for human rights," she lamented, as quoted by Reuters.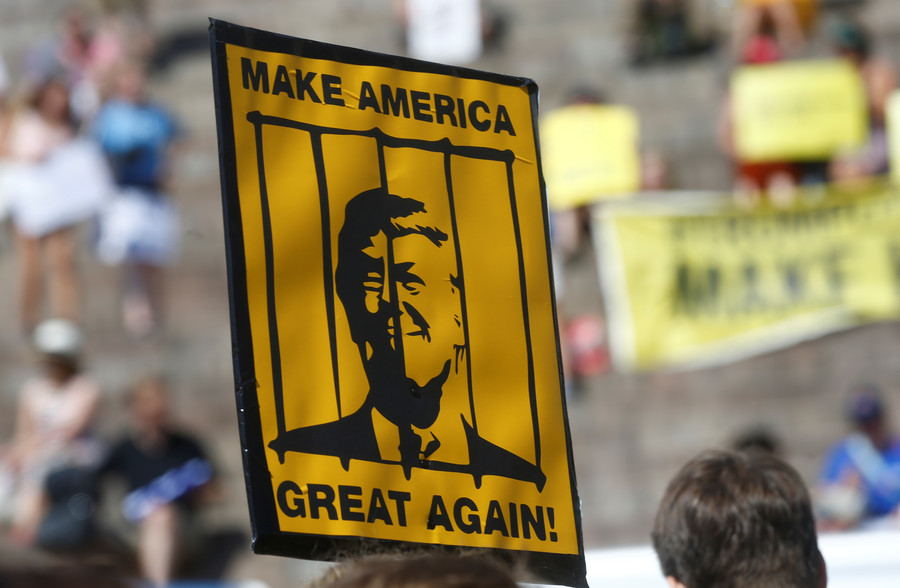 In another part of the city, a small group of people, including some from the nationalist Finns Party, staged a pro-Trump rally.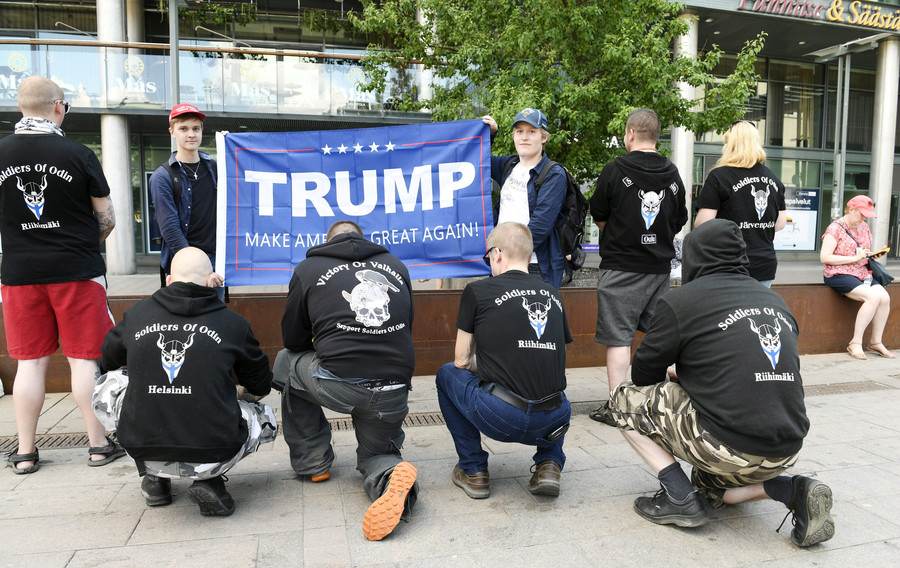 The protests were part of 16 demonstrations expected to be held in Helsinki on Sunday and Monday.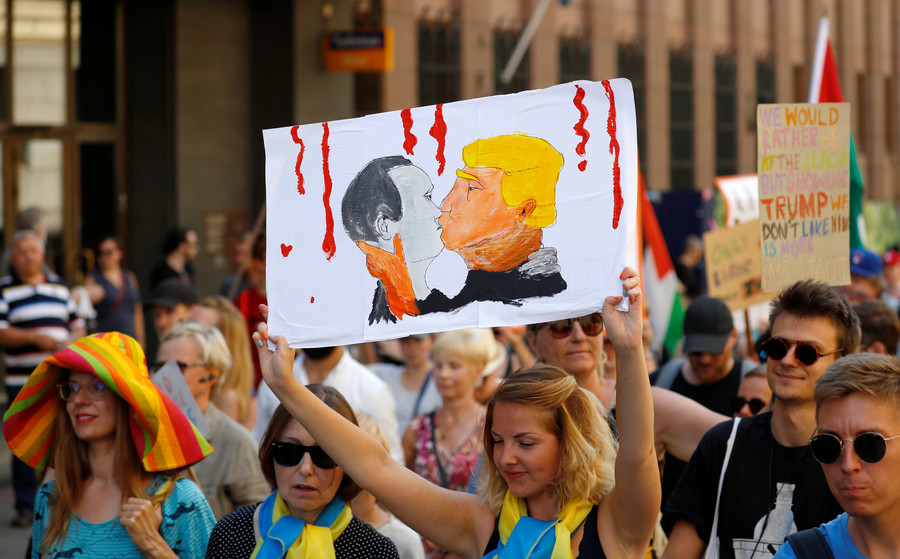 The city's mayor, Jan Vapaavuori, said he wasn't worried about them, saying the city is prepared and that Finland has a long history of peaceful protests.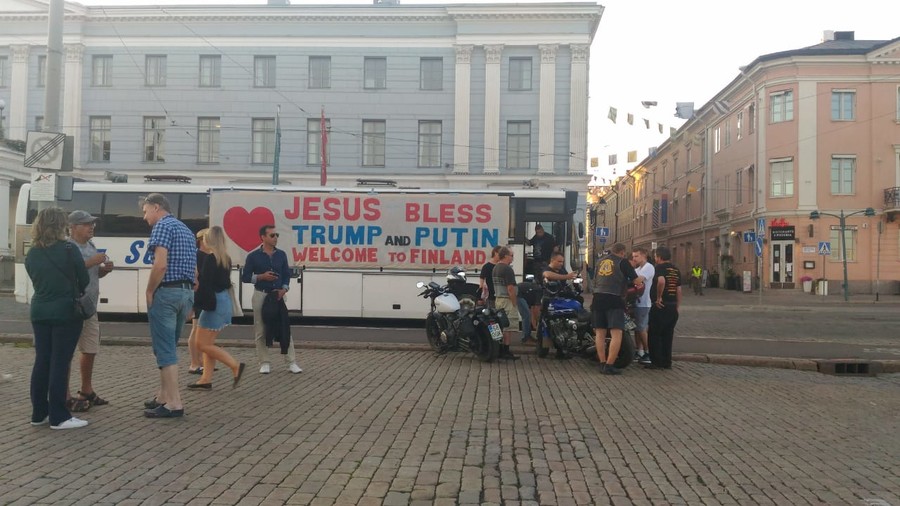 Helsinki isn't the only European location seeing Trump-related protests over the weekend; tens of thousands of people demonstrated against his visit to London on Friday, while several thousand came out to do the same in Scotland on Saturday, where Trump has spent much of the weekend playing golf.
If you like this story, share it with a friend!