Video captures stunning moment brand new Mexico City mall collapses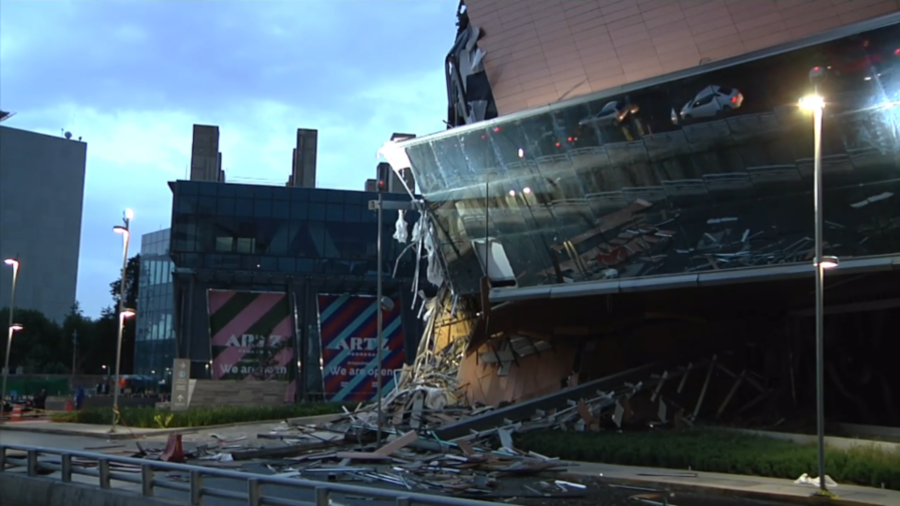 The collapse of a newly-developed shopping mall has been captured in jaw-dropping footage filmed by shocked onlookers in Mexico City.
Shoppers had been evacuated from the Artz Pedregal mall in the center of the Mexican capital on Thursday. Videos posted to social media show a multi-storey section of the mall falling in a hail of glass and metal, with some of the debris falling into lanes of a nearby freeway.
READ MORE: Mexico put on alert as truck with radioactive materials gets stolen
Inspectors are now investigating whether the collapse of the mall, which had been open since March, was due to structural issues or subsoil slides. The Mayor of Mexico City, José Ramón Amieva, said the issue was spotted hours before the collapse, leaving enough time for mall officials to organize an evacuation. No injuries have been reported.
"It is a case of negligence," Amieva said, according to the San Luis Obispo Tribune, adding that officials will be reviewing the planning process that led to the building's development.
READ MORE: 24 killed, scores injured as fireworks rip through workshop in Mexico's 'pyrotechnical capital'
Local residents had reportedly complained about the placement of the mall, which they said led to traffic congestion and overcrowding. There were also concerns that the retail hub was built near a rain catchment basin that regulates the city's seasonally-heavy rainfall.
Think your friends would be interested? Share this story!
You can share this story on social media: