Drunk or in pain? EU's Juncker filmed stumbling at NATO summit (VIDEO)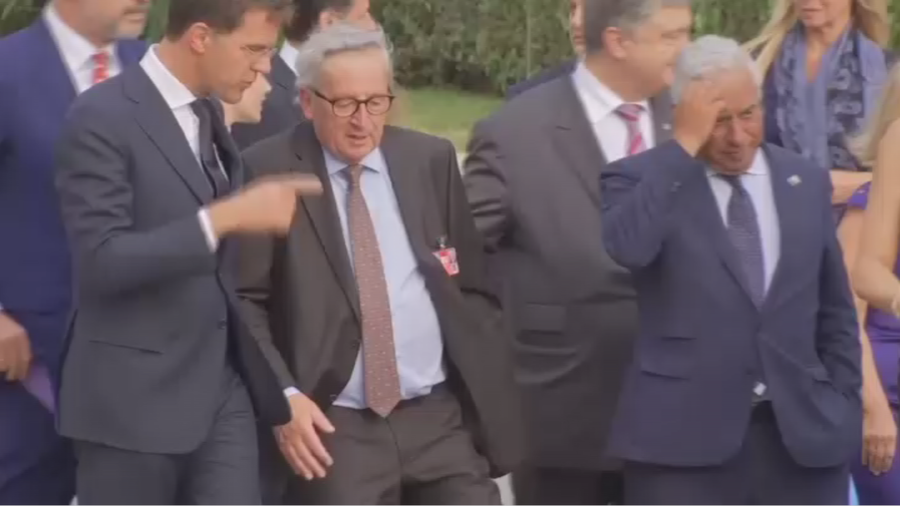 EU Commission President Jean-Claude Juncker was caught on film losing his balance and stumbling as he was surrounded by world leaders. Some say he was suffering from back pain, while others speculate that he was simply drunk.
Meeting with NATO leaders seems to be a rather trying ordeal for Junker, as the EU Commission chief was seen barely keeping his balance at a ceremony ahead of a gala dinner on Wednesday, forcing those standing nearby, including Ukrainian President Petro Poroshenko, to take his arm. Juncker was also struggling to make his way down the stairs with Macedonian and Portuguese PMs Zoran Zaev and Antonio Costa, who stepped in to assist him.
Some people on Twitter speculated that Juncker may have had a few too many. "Shameful appearance," German politician Martin Reichardt from the Alternative for Germany party tweeted. Reichardt said that Juncker was "apparently" drunk as he could hardly stand on his feet.
EU officials said that the 63-year-old was simply suffering from back pain. Juncker was also pictured leaving NATO headquarter through a side entrance in a wheelchair.
READ MORE: Alcohol is not to blame for Juncker's stumbling at NATO summit, EU comission says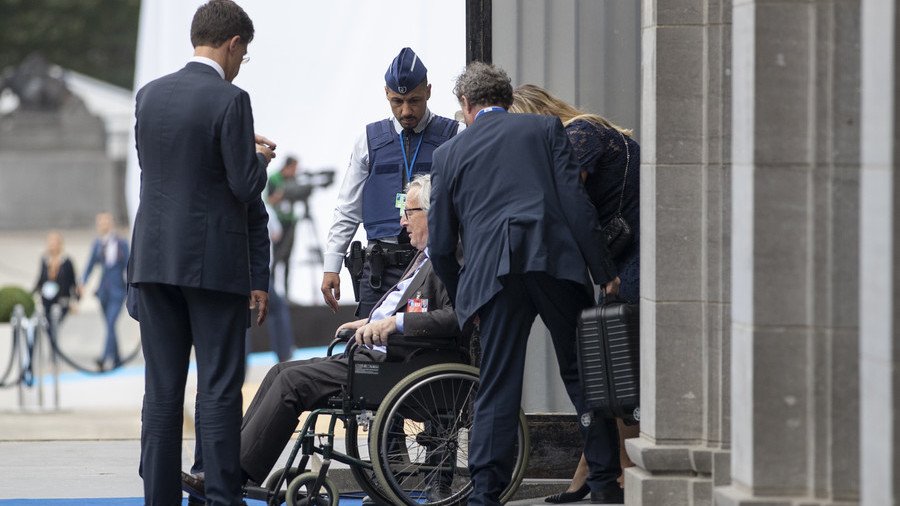 "He doesn't have a serious health problem as far as I am aware of but he does have a back problem for some time," Dutch Prime Minister Mark Rutte said. "It is a problem in a sense that he sometimes has these pain attacks."
Think your friends would be interested? Share this story!
You can share this story on social media: