Mexico's new president wants to scrap $1.36bn helicopter deal with US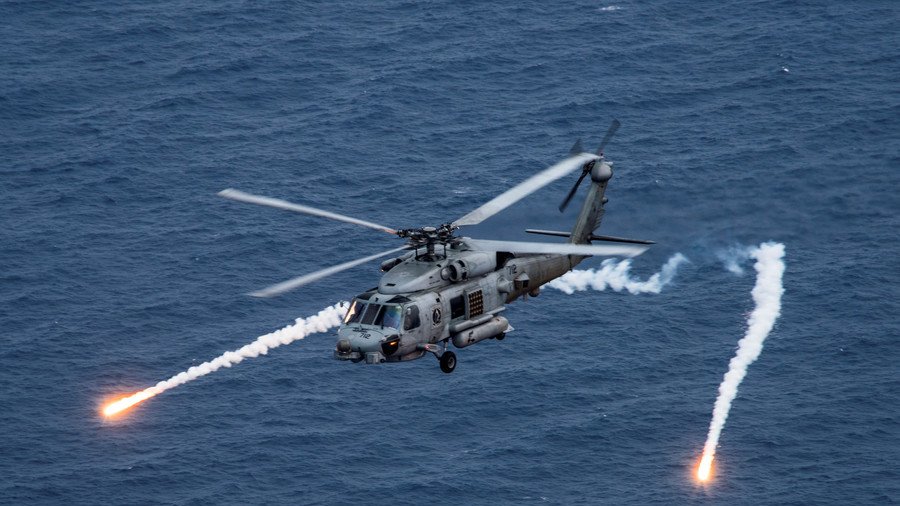 Mexico's newly-elected, anti-establishment president is planning to scrap some of the deals his predecessor had signed up to, including a $1.36 billion order for eight MH-60R Seahawk helicopters for the country's Navy.
Andres Manuel Lopez Obrador, widely known as AMLO, was elected Mexico's next president on promises to pursue national interests and reduce the country's reliance on the US. He has vowed to cut government spending as soon as he takes over the top office in December. Amid a number of announced measures, the anti-establishment leader promised to scrap some of the deals outgoing President Enrique Peña Nieto had sealed with the US during his tenure. Among his targets are the Lockheed Martin MH-60R helicopters, which the US State Department green-lighted to sell back in April.
"We know of the order to purchase eight gunship choppers for the Mexican Navy, made to the government of the United States, for a total value of 25 billion pesos, that purchase will be canceled, because we cannot [afford] this expense," Lopez Obrador said Wednesday.
Washington approved the sale of choppers to the Mexican Navy together with multi-mode radars, night vision devices, and other sensors to help its neighbor combat organized crime and drug-trafficking. The deal, worth some $1.36 billion, also included a package of armaments, such as Hellfire missiles, lightweight hybrid torpedoes, and machine guns.
In addition to the helicopters, the newly elected leader ordered his team to contact Boeing to negotiate selling Peña Nieto's 787 Dreamliner back to the company. Back in 2016, the plane (named 'José María Morelos y Pavón') cost the country $218.7 million, which the government agreed to repay over the next 15 years. "The idea is to sell it, not lose money, sell it for what it's worth, but I'm not going to get on that plane," the politician vowed.
Lopez Obrador, an outspoken critic of Donald Trump, received around 53 percent of votes to win the presidential race earlier this month. Honoring his campaign promises, on Wednesday he promised to slash government officials' salaries, as well as end the practice of lifetime pensions for former presidents. "It is time for the government to tighten its belts," he stressed.
Think your friends would be interested? Share this story!
You can share this story on social media: