NZ purchase of submarine-hunting jets a 'mafia tax for US Empire' membership – Kim Dotcom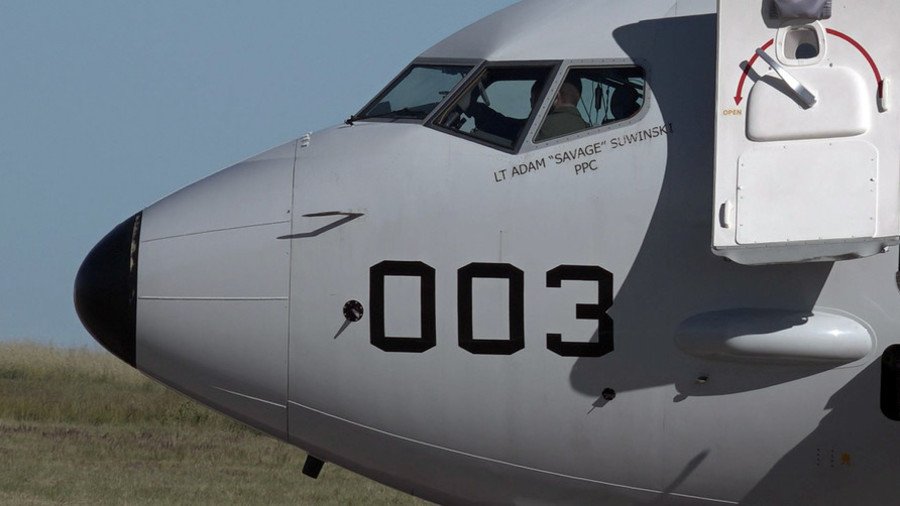 Kim Dotcom has slammed the New Zealand government's $2.3 billion purchase of four submarine-hunting planes from the US as a mandatory 'mafia' tax to be part of the 'US Empire.'
The Megaupload founder called out his country of residence on Twitter after New Zealand's Defence Minister Ron Mark confirmed the purchase of the new P-8A Poseidon maritime patrol aircraft.
New Zealand is wasting $2.3b on US warplanes that can hunt Chinese submarines. It's a mafia tax NZ has to pay to be part of US Empire.All of this while NZ nurses can't earn enough to afford a decent living. Our nurses keep Kiwis alive and $2.3b could fix our broken hospitals.

— Kim Dotcom (@KimDotcom) July 10, 2018
The aircraft, which is specially designed to hunt submarines and can be fitted with missiles, torpedoes and solar technology, is expected to be delivered by 2023 and will replace the country's old P-3 Orions.
The New Zealand government justified the expensive price tag by insisting that the country wanted to have a full spread of military capability options to deter potential aggressors, albeit with "the mere threat" of being "able to do something that is aggressive," defense force chief Kevin Short said.
READ MORE: Kim Dotcom asks Snowden, Assange to help create secure social media platform
"That allows us to operate at the high end of the spectrum, which our friends and allies want us to do," he added, as reported by Stuff.NZ
In April 2017, the US State Department approved the sale of up to four of the planes, with the estimated cost of US$1.46 billion (NZ$2.1b). Mark said the additional cost was due to potential foreign exchange fluctuations.
In a follow-up tweet Dotcom highlighted New Zealand's dependant relationship with the US, claiming that "non-compliance" with US demands has serious consequences for the economy.
New Zealand has allowed itself to become dependent on US Empire.Non-compliance with US demands result in serious consequences for our fragile milkonomy.The rule of law and NZ sovereignty have been traded for a passenger seat on the bully train.New Zealand sold its soul.

— Kim Dotcom (@KimDotcom) July 10, 2018
Dotcom has long been critical of ties between the two countries and has been fighting extradition to the US since his arrest for internet-piracy at his Auckland home in 2012. Last week he lost his third court battle against US extradition at the Court of Appeal but vowed to bring the case to the Supreme Court.

READ MORE: Megaupload founder Kim Dotcom closer to US extradition after losing 3rd appeal in NZ
At the start of this year Dotcom announced that he is suing the New Zealand and US governments for billions of dollars in damages over his arrest in 2012 and the subsequent collapse of his business.
If you like this story, share it with a friend!
You can share this story on social media: