Plane crashes outside South Africa's Pretoria, injuring 20 people, at least one critical – officials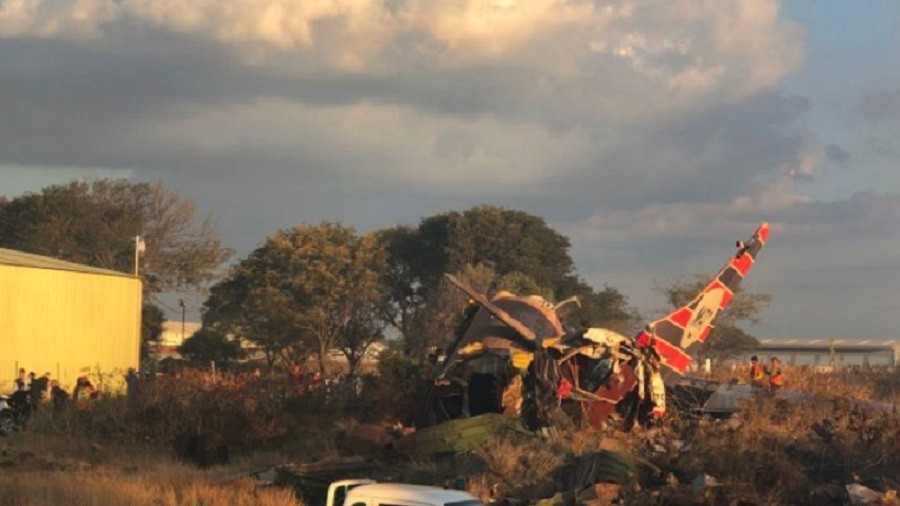 A plane crash outside the South African capital of Pretoria has injured 20 people, with at least one in critical condition, according to local emergency services.
South African emergency medical service ER24 posted photographs on its Twitter feed of passengers being rescued from the crash.
The plane crashed in a field near Wonderboom Airport in Pretoria, with emergency medical units rushing to the scene shortly thereafter. While local media reports say there are no reported fatalities from the accident, injuries range from "minor bumps and bruises" to "serious lacerations and fractures." A witness at the scene said that the plane caught fire after crashing and that emergency workers had extinguished the blaze.
According to reports, the pilot is badly injured but rescue workers have not been able to remove him from the wreckage.
Tshwane Metro Police Department spokesperson, Senior Superintendent Isaac Mahamba confirmed on Tuesday afternoon that a small plane crashed in the Kameeldrift plot.
"We suspect that the plane was on its way to the Wonderboom airport," said Mahamba.
"There is smoke all over and paramedics are on the scene."