Burst blood vessels & concussion: Teacher savagely beats student's face (VIDEO)
Published time: 10 Jul, 2018 10:43
Edited time: 11 Jul, 2018 08:06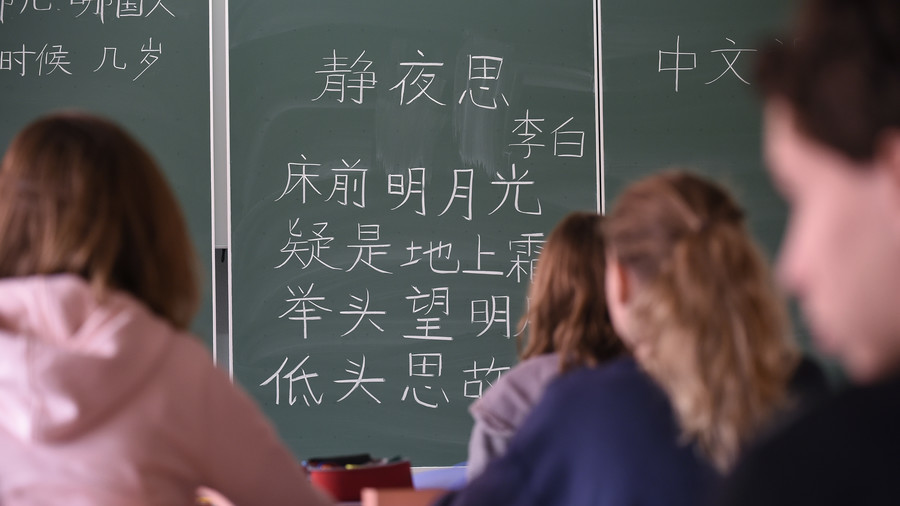 A student suffered concussion and ear trauma after being brutally slapped by a teacher for talking to a classmate in a Chinese school, according to local media. Video online shows red marks and a handprint on the boy's face.
The disturbing incident took place in Suyu High School in northern Jiangsu Province earlier in July, local media reports, citing the victim's mother and classmates. A teenager, referred to as Xiao Chen in Chinese media, was speaking to a classmate during a self-study class.
READ MORE: Kindergarten teachers caught on camera stabbing children with paperclips because they refused to nap
After a teacher, identified by media as Sun Yingchun, discovered the student chatting, he punished the boy by dragging him out of his seat to the front of the class and then mercilessly slapping him more than a dozen times. He had reportedly slapped a girl before turning his attention to Xiao Chen.
A medical examination in hospital revealed that the teen suffered concussion and tinnitus – a persistent and significant ringing – in his left ear. He also suffered burst blood vessels near his eye.
Photos and videos released on social media show Xiao Chen in hospital with a reddened, swollen face.
The boy's shocked mother was quoted as saying by local media: "I don't know what my child could have done in school to be beaten like this… How can a person so irresponsible be a teacher?"
She stresses that her child was hurt both physically and mentally: "Now he is not willing to go back to school to face his classmates and continue his studies."
After the family of Xiao Chen filed a police report, the school reportedly decided to dismiss the teacher and cover all the teen's medical expenses. It is still not clear if the teacher will face criminal charges for his actions.
Think your friends would be interested? Share this story!