Star-crossed students? Chinese university offers course on love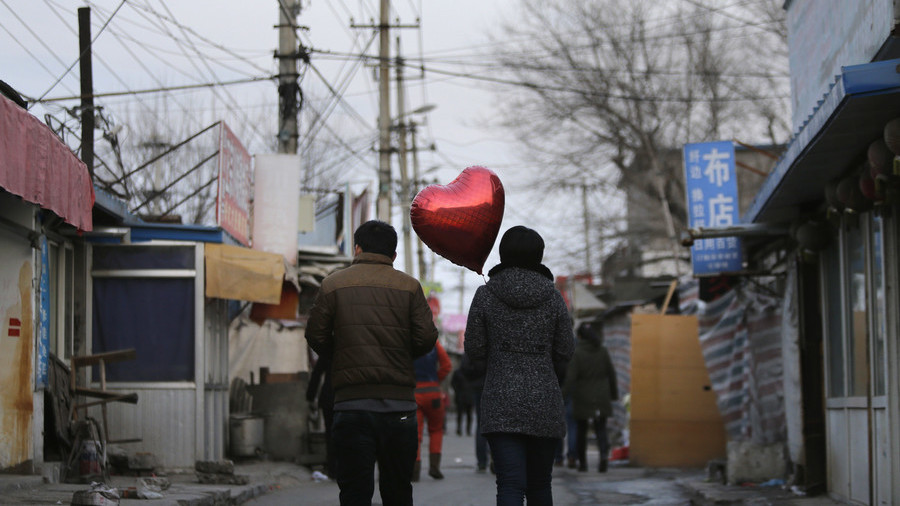 A Chinese university course on love and relationships has seen an overwhelming response from lovelorn students and members of the public desperate for guidance on navigating the minefield of love and sex.
Psychology of Love and Relationship is an elective course offered by China University of Mining and Technology in Xuzhou, Jiangsu Province and is open to the public.
Developed by psychology professor Duan Xinxing and his team, the online course appears to be a hit as more than 1.2 million inquisitive people have reportedly shown an interest by viewing the course's website.
READ MORE: China's Alibaba & Tencent among world's top 10 most valuable brands
The course has an emphasis on practical examples that focus on daily college experiences and covers various aspects of a relationship, including love at first sight, unrequited love, long-distance love, and sex.
The on-campus course was immediately booked up upon its launch and more than 600 students have signed up to take the class this semester, according to the People's Daily. Students at the university can avail of in-person training sessions where they can share their perspectives on personal relationship problems.
An online college course on how to deal with love & relationships has become a hit among Chinese students, attracting over 1.2M clicks after being offered to the public. 600+ students at a university in Xuzhou, Jiangsu, where the course is offered, signed up during this semester pic.twitter.com/NLyd6K11gY

— People's Daily,China (@PDChina) July 9, 2018
People outside of the university can access the majority of course material for free. Of the more than 11,000 online participants, over 90 percent were college students, reports CGTN.
Xinxing says years of research show that relationship problems have a significant impact on college students' mental well-being. The professor believes an understanding of relationships, their inner-workings and tips to problem solve could positively impact students' performance in other areas of study.
Think your friends would be interested? Share this story!
You can share this story on social media: