Ceasefire agreement reached with leaders of armed groups in Syria's Deraa province – Russian MoD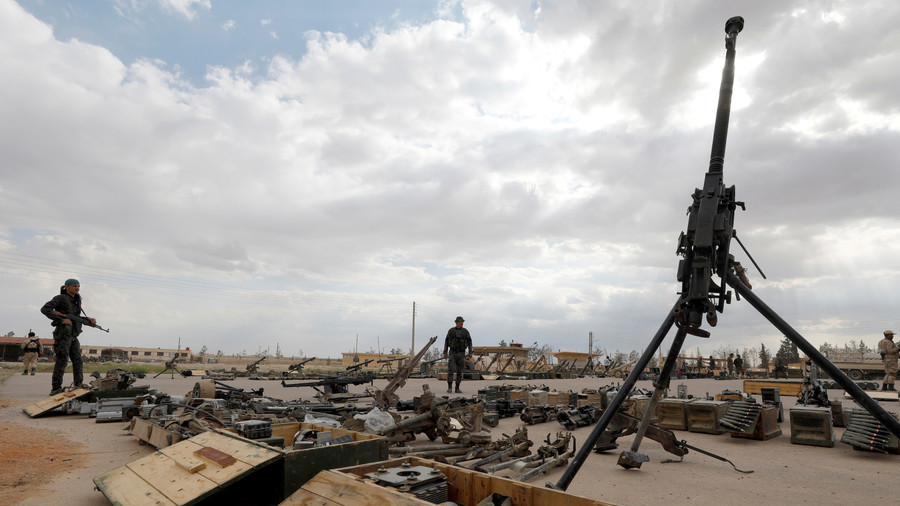 A ceasefire agreement has been reached with leaders of armed groups in Syria's Deraa province, Russia's Defense Ministry has said. The leaders also agreed to surrender weaponry, according to the ministerial statement.
"Following negotiations mediated by the Russian Center for Reconciliation of Opposing Sides in Syria in the province of Deraa, agreements on [the] following issues have been reached: ceasefire, the start of heavy and medium weapons' handover in all the settlements controlled by the armed groups," the statement read.
The parties have also agreed on a number of other issues, including the settlement of the militants' status. In cases where militants do not wish to settle their status, procedures have been agreed for their evacuation to Idlib province along with their families.
READ MORE: No agreement on Southern Syria's de-escalation zone until US leaves al-Tanf base – Damascus
It has also been agreed to resume the work of Syrian government bodies on the territories controlled by armed groups, and on the return of Syrian refugees to their homes from the Jordanian border.
The talks in the southwestern province of Deraa, bordering with Jordan, started several days ago following a successful two-week offensive by the Syrian army, which was backed by Russia.
The Reconciliation Center for Syria was established by Russia in 2016. Its purpose is to facilitate talks between warring parties.
You can share this story on social media: