Mere fact of Putin & Trump preparing to meet is positive amid dire US-Russia relations – Kremlin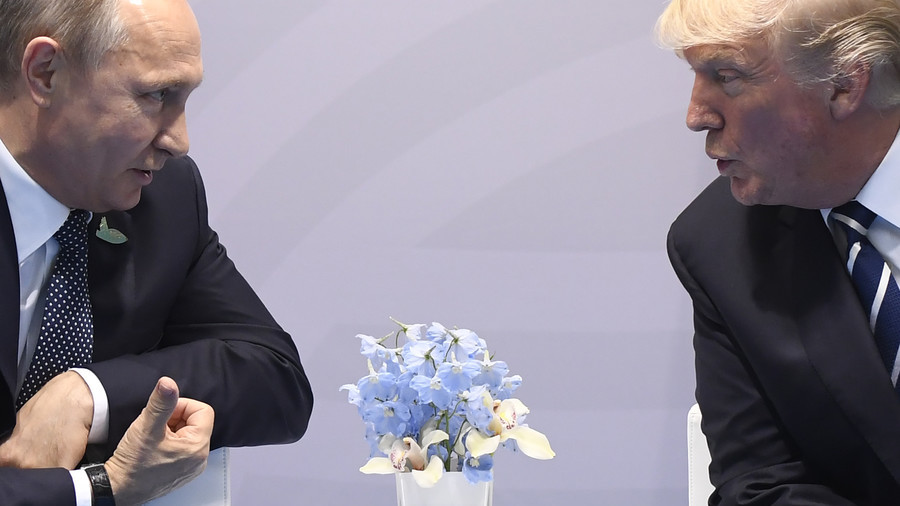 The Russian and US presidents readiness to meet is already a positive thing especially given the countries' deteriorating relations, the Kremlin spokesman Dmitry Peskov has said.
"The very fact that presidents Putin and Trump are ready for this meeting and are getting ready for it is a positive fact, against the backdrop of, so to speak, [the] disastrous state of our bilateral relations," Peskov said on Friday. "Any such meeting plays a special role."
Trump and Putin are scheduled to hold their first full-scale face-to-face meeting in Helsinki on July 16.The two leaders are expected to touch upon a wide range of issues, possibly including an extension of the Strategic Arms Reduction Treaty (START), which requires the two nations to reduce their strategic nuclear weapons.
READ MORE: 'Let's settle this like adults': Finnish craft brewery to release Trump-Putin summit beer
While some critics lashed out at the US leader for agreeing to meet his Russian counterpart, Trump himself thinks they will do "just fine" and that it is "a good thing" to get along with Russia.
US-Russian bilateral relations have been marred by multiple contentious issues, including the Ukrainian crisis, the war in Syria, and accusations in the US of Russian meddling in the presidential election. Moscow, however, has repeatedly stated that it is interested in good relations with Washington and that bilateral co-operation is vital on a number of international issues.
Think your friends would be interested? Share this story!