Putin names Russian military units after Ukrainian cities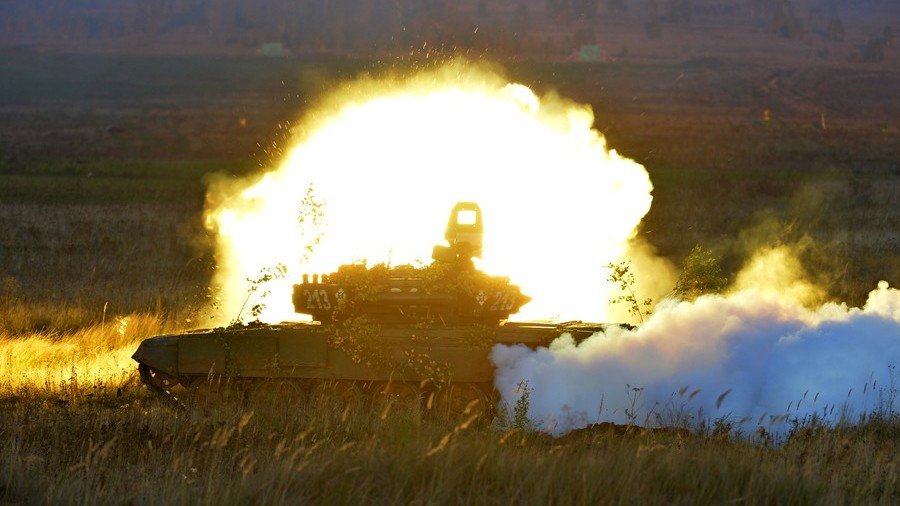 Eleven divisions and regiments of the Russian armed forces have been given new honorary historic titles. There is a tank regiment named after Ukraine's city of Lvov and another one called 'Zhitomir-Berlin.'
The titles were assigned to military units, which were created in recent years and named after those which operated during World War II. They refer to major military operations, in which the namesakes of the new divisions and regiments fought Nazi forces.
Russia's calling the sixth tank regiment of the 90th tank division after Lvov, a formerly Polish city that became part of Ukraine in the aftermath of WWII, could be perceived as a poke in the eye by nationalists on both sides of the border. In Poland many people consider the city rightfully theirs. In Ukraine it is viewed as a cradle of Ukrainian nationalism and touted as "Ukraine's most cultured city."
Other Ukrainian cities, whose names were "borrowed" by the Russian military for their historic significance, are Zhitomir and Nezhin, located in central Ukraine. Some units were named after Belarus cities Vitebsk, Kobrin and Slonim.
An artillery regiment now has a title after Transylvania, – which is known not only for being home to a Romanian vampire legend, but also a long-standing ethnic conflict, which resulted in the annexation of part of this region by Hungary during the war. Another regiment, meanwhile, has been named after the Upper Dnieper (a river in Ukraine).
The honorary titles were assigned by a series of decrees signed by President Vladimir Putin and published on Monday.
Like this story? Share it with a friend!