Kim Jong-un swaps armored limo... for Russian Lada Priora? (VIDEO)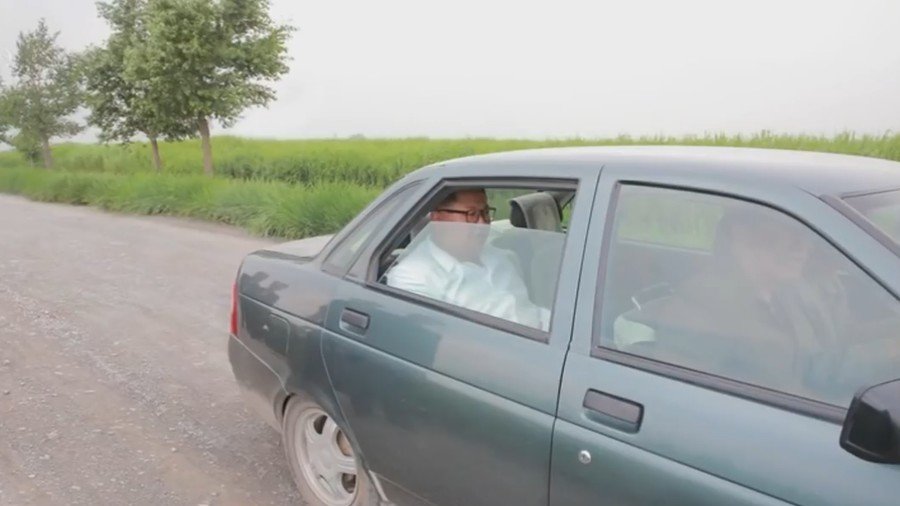 Notoriously picky when it comes to his means of transportation, it looks like North Korean leader Kim Jong-un has taken a liking to Russian cars, as he was spotted touring a military site in what looks like a Lada Priora.
An image of Kim on the back seat of the green sedan has been circulated by local media. He was traveling to visit an army unit and a reed farm in Sindo County in North Pyongan Province, which borders China.
READ MORE: Kim covered by 'wall of bodyguards' strolls Singapore quay before meeting Trump (VIDEO)
Despite his obsession with protective gear, Kim Jong-un did not disappear behind a wall of men in black this time. He abstained from riding one of his heavy bulletproof trains and armored limos flanked by an army of jogging bodyguards. Instead, he was clearly visible behind the transparent window of what looked like a once best-selling model produced by Russia's largest carmaker, Avtovaz.
Avtovaz stopped manufacturing the Lada Priora in May. And while the footage only provided a glimpse of the car, whether it was a Russian original or a local knock-off, remains a mystery.
Like this story? Share it with a friend!
You can share this story on social media: