'Lost-at-sea' cruise worker found alive 22hrs after falling overboard
Published time: 2 Jul, 2018 10:07
Edited time: 3 Jul, 2018 08:01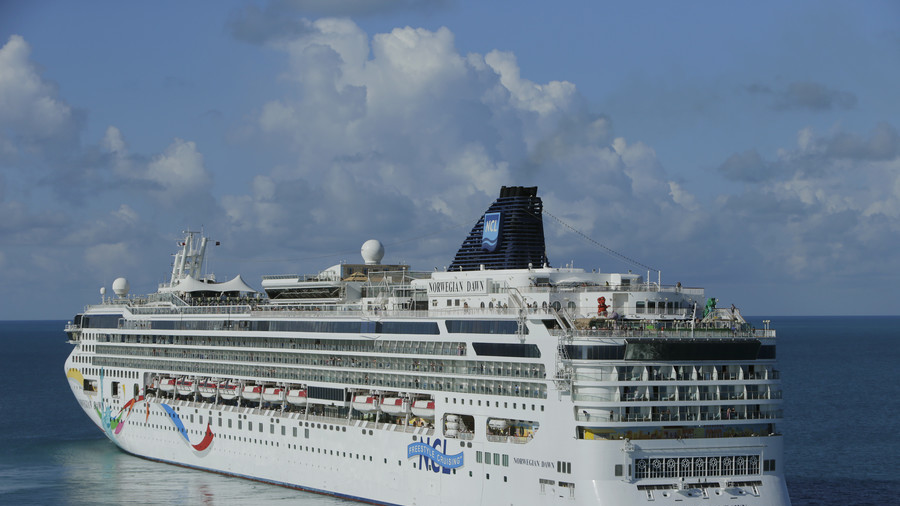 A crewmember on a Norwegian Cruise Line has been found 22 hours after going overboard while sailing near Cuba. The man was found by another vessel in a discovery that's being described as "nothing short of miraculous."
While 28 miles northwest of Pinar del Rio, Norwegian Getaway notified the US Coast Guard at about 3:20pm on Saturday that a 33-year-old male crew member had been seen going overboard. It's not clear if that was the time the crew member went overboard, or just the time the coast guard was notified. There has been some speculation online that the member went overboard in the early hours of that morning.
Just 10 minutes later a HC-144 Ocean Sentry plane out of Miami was reportedly searching the 1,500 square mile area, but that yielded no result. The Getaway also reportedly conducted a search for the man.
The next day, at around 1pm, a hotel steward aboard the Carnival Cruise Line ship, 'Glory,' noticed the crew member in the water alive, and in a stable condition, some 21 miles north of Cuba.
"We are so happy to know that the individual is safe and will soon be reunited with friends and family. We are also extremely grateful to Carnival Cruise Line and send our deepest thanks to the crew of Carnival Glory," said a spokesperson for Norwegian Cruise Line in a statement
READ MORE: Cruising for a bruising: Carnival owned cruise line fined $40mn for polluting ocean
The Norwegian Getaway is staffed with more than 1,500 crew members and can accommodate nearly 4,000 guests. There have already been 13 reported incidents of people going overboard on various cruise lines since the beginning of the year.