'Propaganda organization': White Helmets 'engage in anti-Assad activities' – author Sy Hersh to RT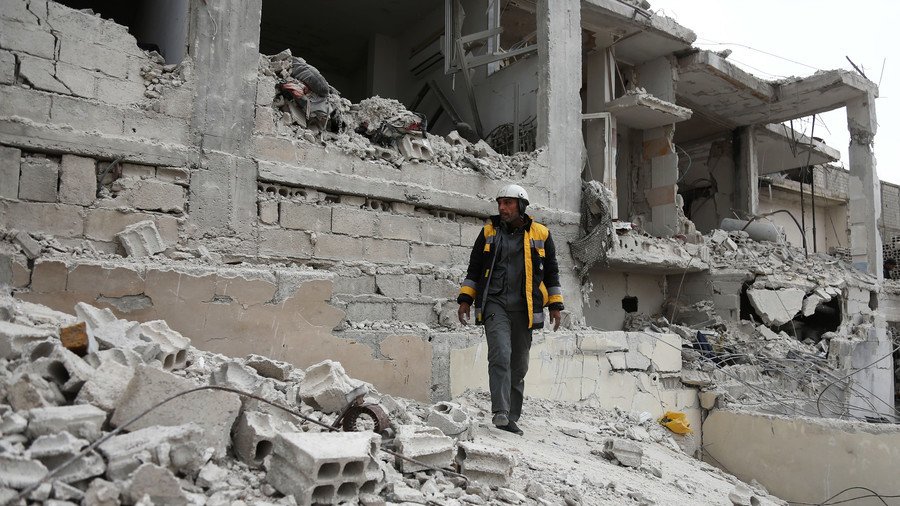 Although some members of the Western-supported White Helmets may be in the business of saving lives, the group is also a "propaganda organization," author Sy Hersh has told RT's 'Going Underground.'
"Too many times we've seen the same child in photographs, year after year, always covered in dust," Hersh said, adding that the White Helmets "do engage in anti-Assad [activities]." He added that such a tactic is "very easy" because Assad is "hated" by so many.
Hersh went on to explain that, when a chemical attack took place in Syria under the Obama administration in 2013, it was well known then that Damascus had sophisticated chemical weapons. Because of this, it was clear that the substance used in the attack "was not the same as in the Syrian military."
He explained that, in June 2013, there was a "very important" intelligence report put out by the US government. That report said there was "tremendous concern" in the intelligence community because Saudi Arabia and Turkey were providing chemicals to Al Nusra in Syria that, when mixed together, make a nerve agent referred to as "kitchen sarin."
"The government knew from this very important intelligence report...that there were two suspects – Al Nusra had the stuff and Syria had the stuff. Forget about having it analyzed – they knew right away and they only talked about one," Hersh said.
The Pulitzer Prize-winning journalist also spoke to RT about reporting in the United States and how it changed under the Obama administration, as well as the poisoning of Sergei Skripal and his daughter in Salisbury, UK.
Watch Hersh's full interview here:
Like this story? Share it with a friend!
You can share this story on social media: