Russian governor gets heat after saying German World Cup flop was punishment for two world wars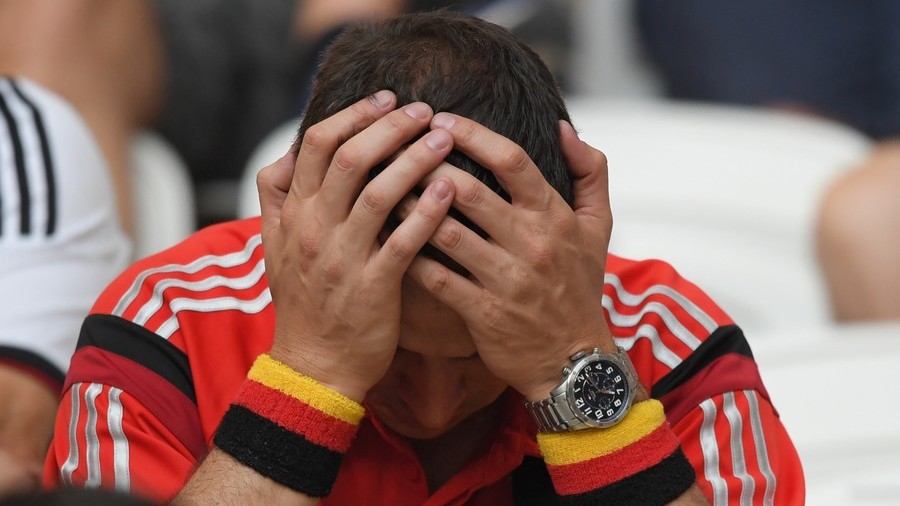 A Russian governor is on the defensive after deleting a provocative tweet, in which he claimed that the German team's poor performance at the FIFA World Cup in Russia was retribution for war crimes.
The dubious metaphysical explanation of the defending champions' surprise failure to make the knock-out stage of the tournament came from Oleg Korolev, who's governed the Lipetsk region in central Russia for over two decades.
"Germany was kicked out in disgrace from World Cup 2018 only because they unleashed two world wars on this land and the souls of millions of victims killed by them have been avenging and will be avenging… HISTORY and TIME intervened," the governor ranted on his Twitter account on Friday.
The provocative post was deleted hours later and the governor is now on the defensive, deflecting criticism of his unsportsmanlike remark. Apparently, the 66-year old chose the "hackers did it" explanation.
Кто-то опять мне в Твиттере наляпал...теперь про немцев в футболе. Видно,этот "кто-то" крепко завидует нам из-за продуктивного сотрудничества с Германией (инвестиции,СП и т.д). Дорожим сотрудничеством с ними,как и с др инвесторами! Так что не ляпайте! Не мешайте! Бесполезно.

— Олег Королев (@Korolev_O_P) June 29, 2018
"Somebody again sullied my Twitter… something about Germans in football. Apparently this 'somebody' is really envious about our productive cooperation with Germany (investments, joint business, etc). We value cooperation with them and with other investors! Stop smearing! Don't interfere! It's useless," he posted.
The version he gave Life News though seems quite different. "There's nothing to discuss. Tweets are emotions," he said when asked about the post.
Think your friends would be interested? Share this story!