'We will bring the US to its knees': Iranian president vows resistance against Washington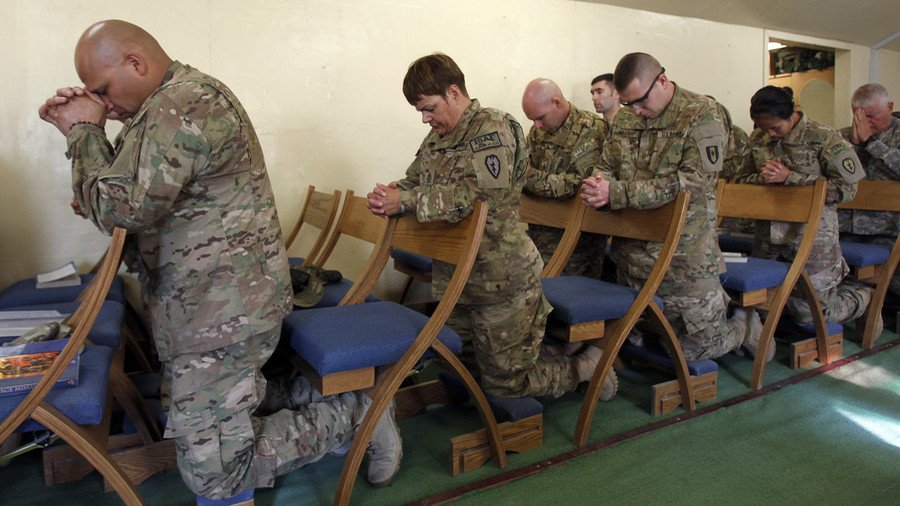 Iran's president has vowed to bring the US "to its knees" as Washington continues to threaten its allies into halting imports of Iranian oil, after Donald Trump unilaterally quit the cornerstone international nuclear agreement.
"We will not give in [to pressure] and will maintain our national and historical dignity in the face of the US," Hassan Rouhani said on Wednesday, as cited by Press TV. "We will bring the US to its knees in this battle of wills."
After unilaterally withdrawing from the 2015 Iran nuclear agreement, known as the Joint Comprehensive Plan of Action (JCPOA), in May the US vowed to reinforce economic pressure and sanctions against Tehran. While the European capitals have so far refused to leave the cornerstone security accord, on Tuesday the State Department threatened private companies with sanctions unless they completely cut Iranian crude oil imports by November.
In the face of this tremendous pressure, Rouhani noted that his administration will continue to defend Iran's interests and focus on strengthening the economy. The seventh president of Iran also ruled out any possibility that Washington could succeed in isolating his country.
"Even in the worst case, I promise that the basic needs of Iranians will be provided," the Jerusalem Post quoted Rouhani saying live on national television. "We have enough foreign currency to inject into the market."
"We will take problems. We will take pressure. But we will not sacrifice our independence," Rouhani vowed, seeking unity among Iranians.
Washington, in contrast, has been left somewhat isolated, as even its close allies, including France, the UK, and Germany, are working against it to prevent the agreement from crumbling. Even the State Department had to acknowledge that cutting off Iranian oil imports completely is a "challenge" that no country "wants to do voluntarily."
Think your friends would be interested? Share this story!
You can share this story on social media: