Drunken man falls from Ferris wheel in failed selfie attempt (GRAPHIC VIDEO)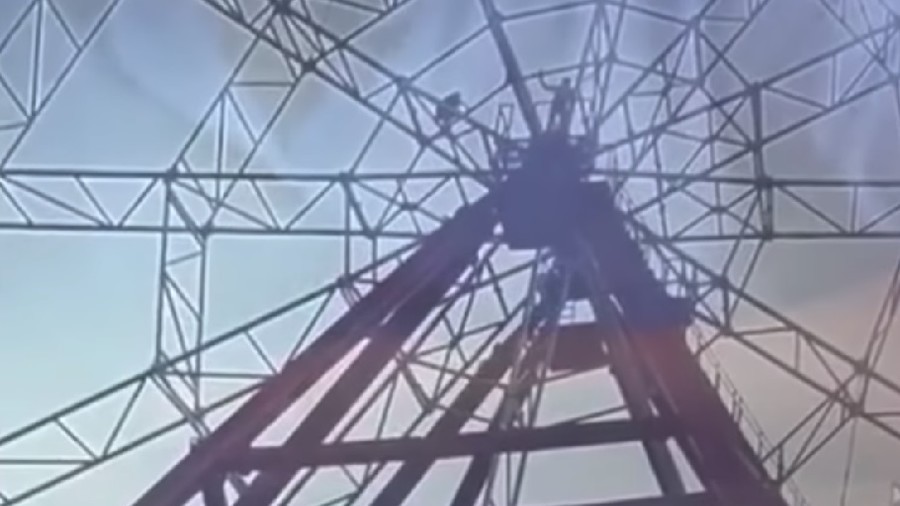 An attempt to take a spectacular selfie ended in a tragedy for a man in Irkutsk in Russia's Siberia.The man's horrendous fall from a Ferris wheel was captured on video by his shocked friends in Irkutsk, Siberia.
The victim was drunk and climbed on the 50-meter-high ride to take a spectacular selfie.
On Wednesday, four friends who had been drinking made their way illegally to the construction site where a Ferris wheel had been erected, Vladimir Prelovski, Irkutsk deputy mayor, told 360 Channel.
WARNING! GRAPHIC VIDEO:
Three of the men climbed onto the structure in order to take selfies, but one of them lost his balance and fell down, hitting several metal beams along the way.
READ MORE: Thrill-seeking Siberian couple smashes into ice after rope jump goes terribly wrong (SHOCKING VIDEO)
He was rushed to hospital and currently remains in a critical condition, the official said, adding that administrative cases had been initiated against two of the man's friends.
Like this story? Share it with a friend!