Cheerleading daredevils toss their friend to grab mangoes in electrifying VIDEO
Published time: 26 Jun, 2018 10:18
Edited time: 27 Jun, 2018 07:35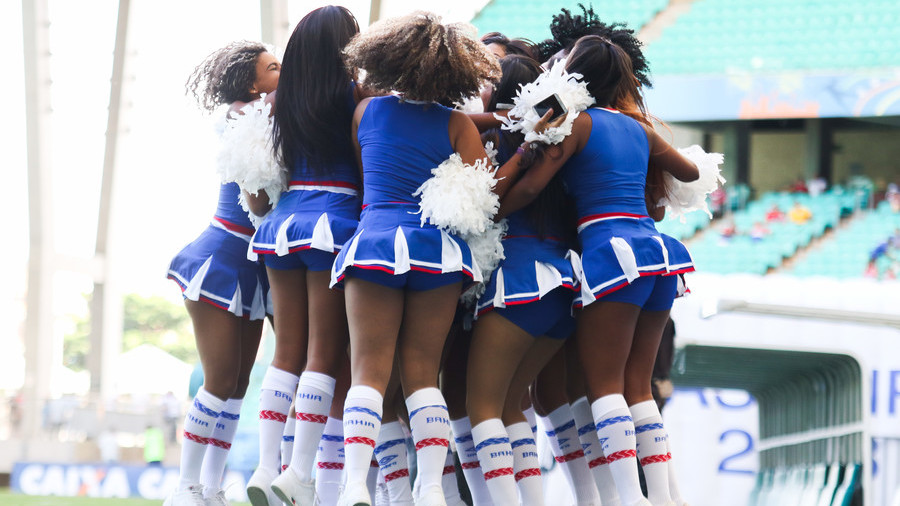 A cheerleading team tosses their friend up in the air to grab delicious mangoes from a tree branch in a heart-stoppingly intense video.
Showing off their athletic abilities outside an arena, this team of young Filipino athletes spotted a nice-looking tree full of mangoes and decided to practice their moves... to collect fruit.
According to the author of the video, Jed Nagales, it was the first time he and his cheerleading and dance group had ever dared to pick mangoes this way.
In the video shot in Camarines Sur in the Philippines, five daredevils did not waste any time to think and launched their friend, Dannielle Sasaluya, up in the air to grab them some delicious mangoes.
In an absolutely breathtaking jump that created a vivid illusion that she would never get caught , Dannielle managed to reach the branch with delicious fruit seconds before she fell back into the supporting arms of her friends.
"This is our unique way of getting mangoes," the video title said.
The circus-like air acrobatics of this cheerleading team gathered instant attention as soon as the video was published on Facebook on June 17 and has already got almost 3 million views from people who enjoy the adrenaline rush.
Like this story? Share it with a friend!