10 suspected far-right extremists arrested in France over planned attack on Muslims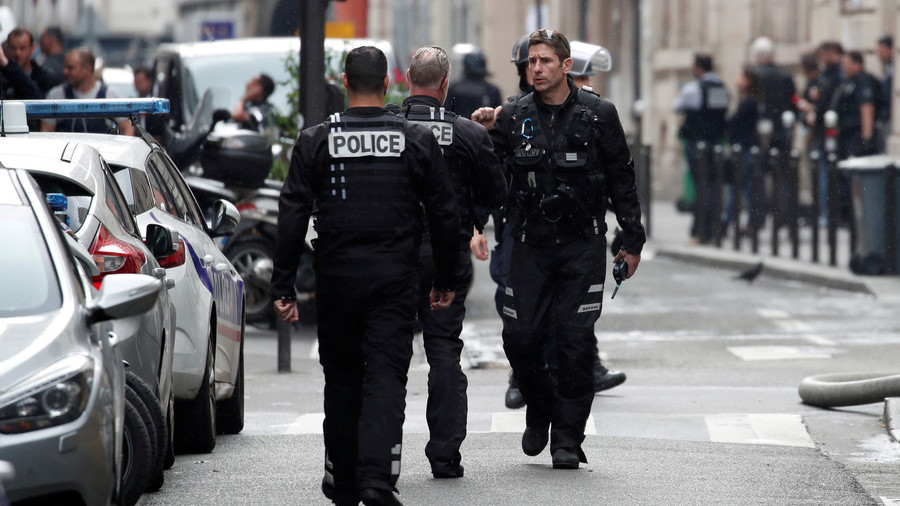 French counter-terrorism forces have detained a group of suspected far-right radicals who were plotting an attack on "people of Muslim faith." Firearms as well as homemade explosives were found during the raid.
Ten people suspected of having links to a far-right movement have been detained in a large-scale security operation late on Sunday, June 24, the French media reported on Monday. The arrests were made by the General Directorate for Internal Security (DGSI) as part of a counter-terrorism investigation into a planned attack on Muslims.
The raids were conducted in the Paris region, the western regions of Haute-Vienne and Charente-Maritime as well as on the island of Corsica. The suspects, aged between 32 and 69, had an "ill-defined plan to commit a violent act targeting people of the Muslim faith," a source close to the investigation told AFP.
Another source told the French media that the group planned to attack those they considered to be "targets linked to radical Islam," including hate preachers and radical imams, Islamist prisoners once they are released, as well as veiled women chosen at random. So far it is unclear how close the group was to implementing its plot.
The suspects were allegedly seeking to acquire firearms. Some were found during the raids of the suspects' property. Security forces also found grenades and homemade explosives, which were apparently produced by the suspects.
A retired policeman identified only as Guy S. was among those arrested, Le Parisien reported. The man, 65, is suspected of leading the Action of the Operational Forces movement (AFO), a far-right group, which all those arrested allegedly belonged to. The clandestine organization allegedly sought to avenge the victims of Islamist attacks that have hit France in recent years.
The members of the group claimed they wanted to counter "the threat of radical Islam" in France, LCI said, adding that the suspects regularly trained in shooting clubs as they apparently prepared to carry out their attacks. They also reportedly prepared caches of weapons, ammunition, and food for their families in case of a "major crisis," the broadcaster added. None of the suspects were apparently known to police or security forces before.
It is the second major far-right conspiracy thwarted by the French security forces in less than a year. In October 2017, counter-terrorism police arrested 10 people in the Paris and Marseille areas over a suspected plot to attack mosques, migrants, and even former presidential candidate Jean-Luc Melenchon.
Think your friends would be interested? Share this story!