French police arrest 10 suspected extremists, plotting attack on mosques, politicians – reports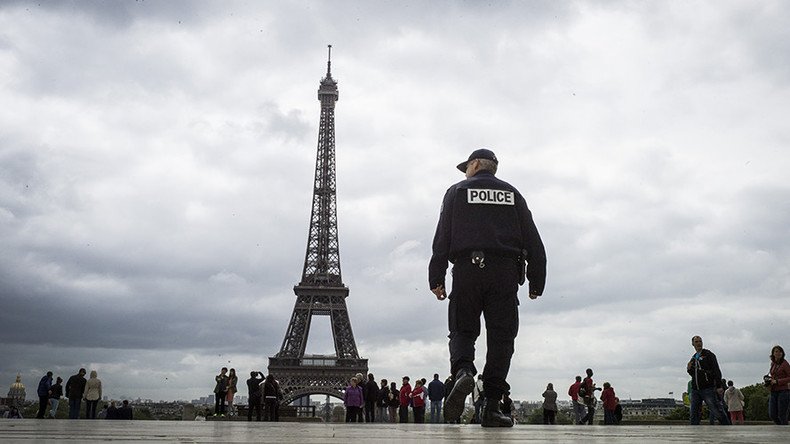 Ten people said to have far-right links were detained in a series of raids conducted by French anti-terrorist police in the Paris and Marseille areas on Tuesday. Their intended targets were reportedly mosques, migrants and a former presidential candidate.
The arrests were made in Seine-Saint-Denis, north of Paris, and in the city of Marseille in southern France on Tuesday morning and afternoon, French TV station M6 reported. The suspects, including two minors, are nine young men and one woman, aged from 17 to 25 years.
It is not clear if the suspects had elaborated plans for an imminent attack on either a person or a religious institution, with Reuters citing a court official as saying that they had a "vague" draft that would involve mounting an attack on a place of worship, a politician or migrants.
The suspects harbored "intentions to commit violent actions", according a judicial source, cited by AFP. No details have been given as to the nature and supposed timing of the actions.
According to M6, among the targets picked by the group, were "a close relative" of French President Emmanuel Macron and a former presidential candidate. The one was named by Le Parisien as government spokesman Christophe Castaner and the other as Jean-Luc Melenchon, the far-left presidential candidate in the most recent election.
Melenchon was reportedly dropped from the list of potential targets by the would-be assailants after he failed to win the election, securing only 19 percent of the vote in the first round.
Responding to the news, Melenchon's spokesman expressed concerns over his not being notified of an ongoing investigation that allegedly involved his assassination.
Melenchon "was not informed and requests for protection during the legislative elections were rejected," the spokesman said.
The raids were reportedly a part of a larger investigation into Logan Alexandre Nisin, a former militant of far-right organization Action Francaise Provence, who was arrested on June 28. Nisin had been posting threats online, calling for like-minded individuals to join him on a crusade against "blacks, drug dealers, migrants and jihadist scoundrels."
Nisin reportedly ran a Facebook page in appreciation of Anders Brevik, who massacred 77 people and injured over 150 in a combined bombing and shooting attack in Norway in 2011. Police discovered two revolvers and a rifle at Nisin's home upon his arrest.
You can share this story on social media: