Perks of being in NATO: New HQ has big screen to watch World Cup
Published time: 23 Jun, 2018 00:37
Edited time: 23 Jun, 2018 14:33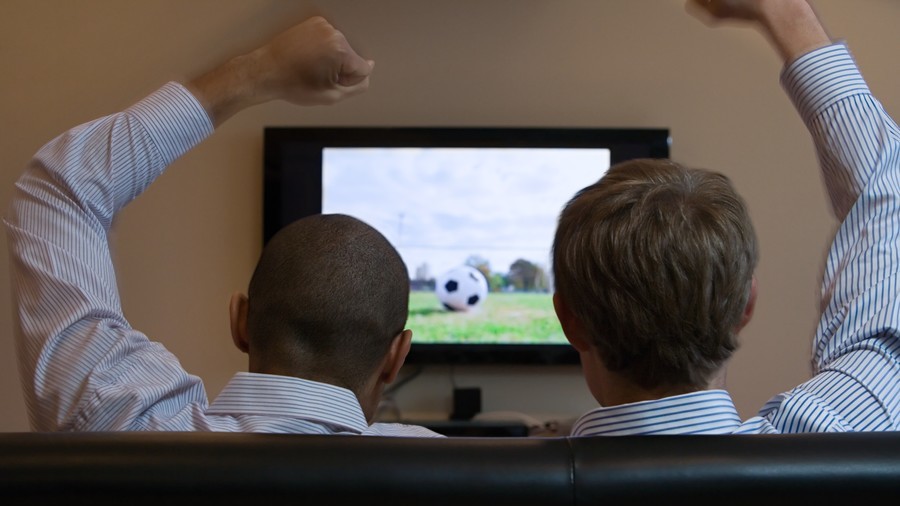 It's the world's biggest military alliance, with 29 member countries, but the best perk of being a NATO member may be the big screen at the alliance's new $1.23 billion headquarters, which is perfect for watching the World Cup.
The unexpected advantage was advertised by none other than the top official of the alliance. "It's one of the many benefits of being part of NATO," Secretary-General Jens Stoltenberg quipped on Thursday, pointing to the giant TV screen behind him. His pitch came during a press conference with Belgian Prime Minister Charles Louis Michel.
"Norway, my country, didn't qualify, but ten NATO allies… have qualified, so there are actually quite good chances that a NATO ally will become world champion," Stoltenberg said, wishing Michel success in Belgium's match against Tunisia on Saturday.
The countries he was referring to are Belgium, Germany, England, Spain, Croatia, Poland, Portugal, France, Iceland and Denmark. The World Cup is being hosted by Russia, the country NATO was created to oppose in the first place and which it paints as a major security challenge for Europe nowadays.
The former PM of Norway, who has been the civilian chief of NATO since October 2014, further praised the "very beautiful and stunning building," which the alliance recently finished moving into.
Located on Boulevard Leopold III in Brussels, the sprawling glass-and-steel complex serves as the workplace for more than 4,000 NATO staff. The grandiose compound features a 105-foot-high (32 meters) entrance, and it replaces the old headquarters built in 1967.
We have successfully completed #NATO's move to our new HQ. It has been a complex endeavour and a collective effort, during which NATO remained fully operational. Looking forward to hosting our first fully fledged #NATOsummit in our new home. Thanks to all who made it happen! pic.twitter.com/fHnmYrvKX4

— Jens Stoltenberg (@jensstoltenberg) June 14, 2018
Promotional photos of the new HQ on the NATO website avoid the aerial view of the facility, however, possibly because of some uncalled-for resemblance that some observant Twitterati spotted. The eight "claws" emerging from the central hub are not unlike four sig-runes, which have a bad name since the lightning-bolts were picked as an insignia by Nazi Germany's notorious SS.
Think your friends would be interested? Share this story!