Pope's Ireland visit threatens to evict 700 homeless families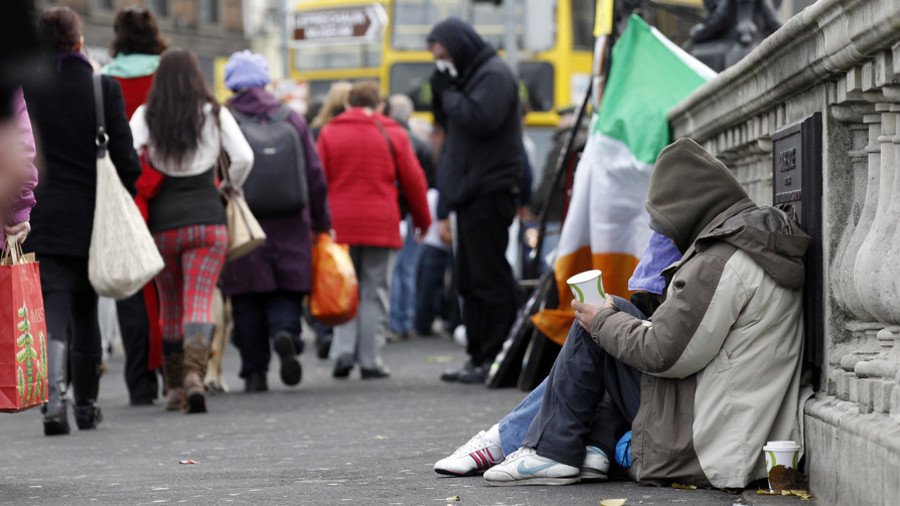 More than 700 homeless families in Dublin could face eviction from temporary accommodation as the August visit of Pope Francis threatens to create a dire situation for the poor in the Irish capital.
In what could become a very unChristian scenario, homeless families residing in Dublin's commercial hotels may be forced out to make room for the 600,000 people expected to flock to the city for the papal visit.
READ MORE: Vatican's former top diplomat in US is arrested over 'child pornography allegations'
Speaking to The Irish Independent, a spokesperson for the Dublin Regional Homeless Executive (DRHE) said it will help families put out by Pope Francis's visit to find alternatives, but warned that some without confirmed bookings may be forced into hotels outside the city.
Homelessness campaigners rejected the DRHE's claims that the influx would not impact those already installed in hotels in the city. Speaking to Irish broadcaster Newstalk, Fr Peter McVerry warned that families could be forced to live in police stations over the period of the pope's visit.
"Families are regularly told that their room has been pre-booked for a concert or a football match and they'll have to move out for four or five days, find some place else and then they can move back," McVerry said, according to The Irish Times.
"It's going to be accentuated with the pope's visit, you're not going to get a hotel room within a 100 miles of Dublin. It's a frightening scenario, I can see families living in Garda (police) stations over that period."
READ MORE: The Oscar Romero story: Archbishop who defied a military junta & became a saint
Ireland's housing crisis has fueled rising homelessness in Dublin in recent times. In January, a report from Dublin City Council revealed that 758 families were being housed in commercial hotels in the Dublin region. The report showed that in November last year, a total of 3,691 adults and 2,533 children accessed emergency accommodation around the capital.
The pope will visit Ireland in August. The 36-hour jaunt will involve a trip to Catholic sites in Knock and a reception in Dublin's 80,000-seater Croke Park stadium.
Think your friends would be interested? Share this story!
You can share this story on social media: