'$200,000 not a lot of money': Scandal-hit politician sparks outrage with salary claim
Published time: 18 Jun, 2018 11:52
Edited time: 19 Jun, 2018 08:42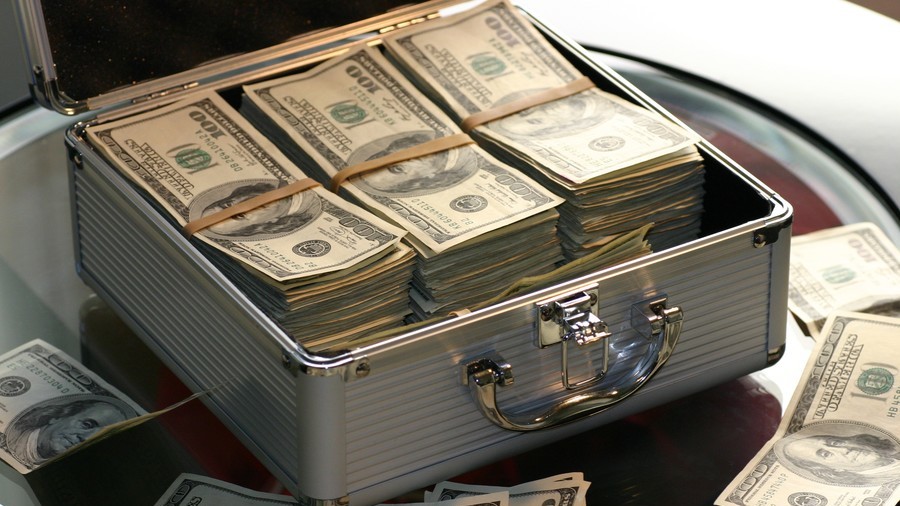 Australian politician Lucy Gichuhi has been called "shameful" and "clueless" for claiming her $200,000 (USD$148,921) a year salary is not a lot of money.
The South Australian politician made the comments in an interview on Kenya Citizen TV in January, but the interview is now going viral as Gichuhi finds herself embroiled in a scandal for using taxpayer money to fly her family members across the country.
"My salary it is somewhere on the website, I don't look at it because it comes into the bank, but it's not a lot of money by the way," she told Kenyan TV host Jeff Koinange. "Politicians, and I mean Australian politicians, work so hard 24/7, nobody, and I mean nobody, can compensate them for the work they do."
ONLY 200K, WTF?!

— James One 🌈 (@james00000001) June 17, 2018
"That's not a lot of money."
I have an urge to use profanity.
Instead, I will calmly point out this demonstrates the senator has no clue about the lives of most Australians. Which I guess makes her a perfect member of the Liberal Party. Cross I am.

— Pixie Wan Kanobi (@PKanobi) June 17, 2018
Enjoy your "not very much money " Lucy because come the next election it is extremely unlikely you will be enjoying any of it. #VoteOutLNPIPA

— Donna (@simpsubhswf) June 17, 2018
Lucy Gichuhi if you think your salary of $200,000 isn't a lot of money, try living on the average wage for a year, I dare you. Give the balance to a charity.
How about living on the aged pension?
How about living on New Start for a year?
Hang your head in shame.@senatorlucy

— Paul Guy (@paulguy6) June 18, 2018
When pressed about how much her salary was, she said: "200,000 Australian dollars, in a whole year, that's not a lot of money."
I'm on less than $30k/year, I pay for my own tools/supplies, coffee, work related travel.
Regardless of a misunderstanding of your entitlements, why did you even think it appropriate that taxpayers should fund this when you're on $200k?

— Andrew Hall🇦🇺 (@andrewhall1350) June 17, 2018
You complain about $200,000 p/a salary not being a lot of money. Shameful. Hopefully you will not be receiving such an awful salary for much longer.

— Chris Sleep (@SleepCmsleep) June 17, 2018
Cool. Lucy, can you give me $200k please?

— Nige Butt (@1nc_wz_legend) June 18, 2018
The Liberal senator is facing backlash after she was found to have used her travel entitlements to claim for two family members' flights from Darwin to Adelaide. Her decision to spend $12,000 on travel to Sydney for a number of functions is also being scrutinized.
Regarding the media reports about my travel expenses, this was an administrative error involving misunderstanding of travel rules.

I've raised an invoice from the department to pay the costs of $2139 in full.

— Lucy Gichuhi (@senatorlucy) June 17, 2018
So you didn't understand that we the taxpayers, effectively your employers should not be asked to pay for your private party. Sorry I d not believe you.

— DISILLUSIONED (@PeelRjp) June 17, 2018
Gichuhi defended the Darwin expense, saying it was an administrative error and that she will pay it back with an additional 25 percent penalty. She said the Sydney travel costs were legitimate, as she was travelling to attend functions.
Think your friends would be interested? Share this story!