State of emergency: Rioters torch plane at island airport (PHOTOS)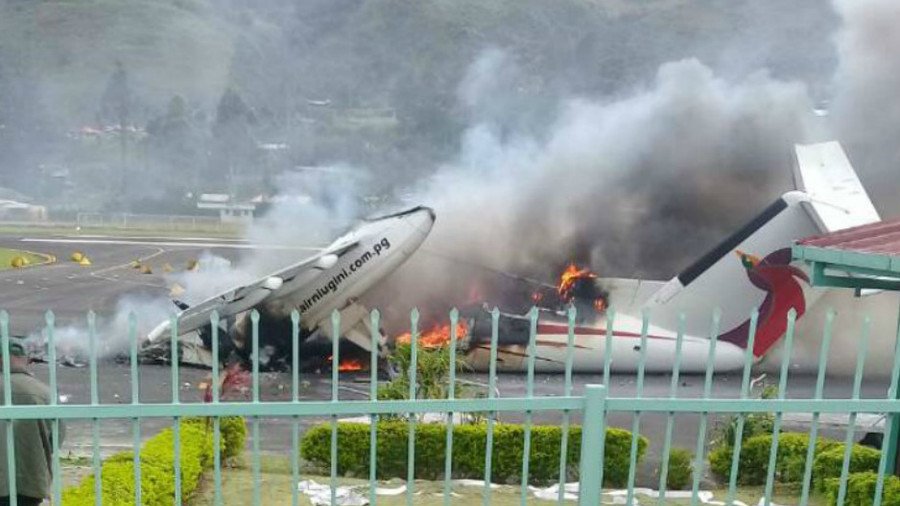 Papua New Guinea's prime minister has declared a nine-month-long state of emergency, after rioters torched a plane and other property in the country's southern highlands province.
Violence broke out in parts of the Pacific island nation after a court dismissed a petition calling for the election of South Highlands Province Governor William Powi be declared void over alleged inconsistencies in the voting process.
According to local media, the Electoral Commission's dismissal of the petition, by governor candidate Joseph Kobol, sparked chaos in the province's capital Mendi.
READ MORE: PNG's Facebook ban: Govt declares war on porn & fake news
Images verified by RT.com reveal how rioters burned a stationary Air Niugini plane at Mendi airport. The destroyed aircraft was a mid-sized DHC-8 propeller plane. The damage was caused when a crowd of people "invaded the tarmac," Air Niugini said in a statement.
Air Niugini Aircraft got burnt in Mendi , Southern Highlands after the court dismissed Joe Kobols case against Gov William Powi pic.twitter.com/5WmNZ7dv8x

— Melvin Levongo (@MLevongo) June 14, 2018
The rioters also burned down Powi's home and the local courthouse in the town late last week.
RNZ Pacific reporter Melvin Levongo told RT.com that the situation in the area is "still tense". "The [court] case was heard in Port Moresby however back in Mendi frustrated supporters [of the petition] stormed into the airport and blocked off the Air Niugini aircraft and torched it," Levongo said.
"Later they went and burned the courthouse [and] the governor's house."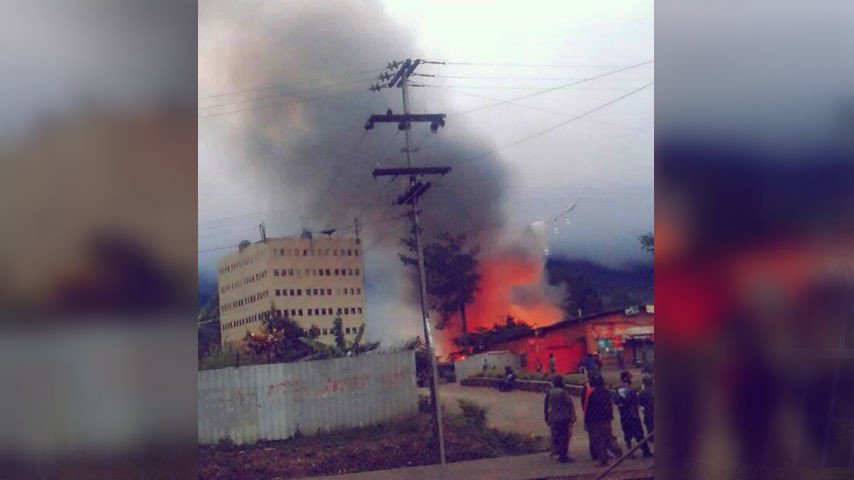 Prime Minister Peter O'Neill has declared a state of emergency and moved to suspend the local government. An armed defense force has also been deployed to the South Highlands Province, according to the government.
READ MORE: Magnitude 6.9 quake in Papua New Guinea triggers tsunami threat message
"The actions of reckless individuals damaging property in Mendi has disgusted the nation," the prime minister said.
"The state of emergency in Southern Highlands Province will be in place for a period of nine months. Police will investigate every agitator, and every person who was involved in the unrest we saw… No person is above the law and all involved will face the full force of the law," he added.
You can share this story on social media: