Magnitude 6.9 quake in Papua New Guinea triggers tsunami threat message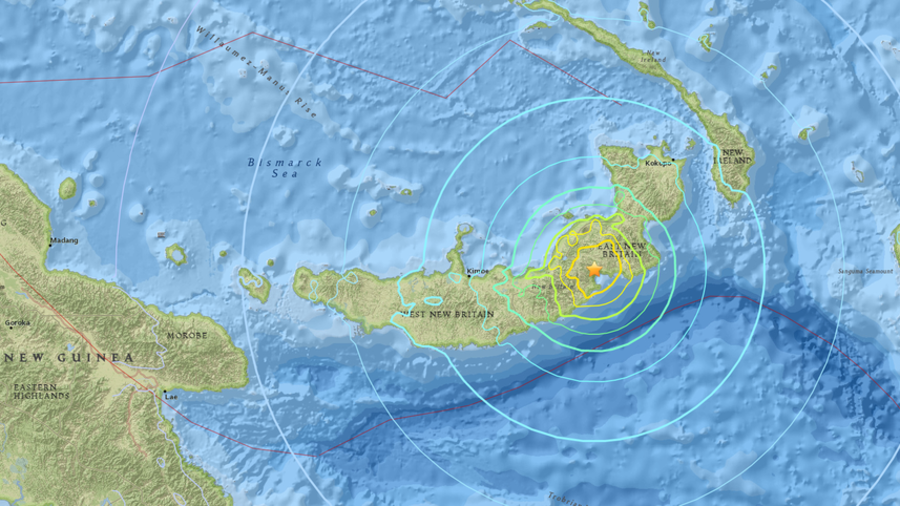 A magnitude 6.9 earthquake has hit Papua New Guinea, triggering a tsunami threat message from the Pacific Tsunami Warning Center.
A powerful earthquake struck Papua New Guinea, some 144 kilometers from the town of Kimbe in the province of West New Britain, according to the US Geological Survey (USGS). The quake's magnitude has been revised to 6.9 from the earlier estimate of 7.2. The epicenter was 35 kilometers (about 22 miles) deep.
The Pacific Tsunami Warning Center (PTWC) issued a threat message, forecasting possible hazardous waves for coasts 300 km from the epicenter.
There have been no immediate reports of damage or casualties as a result of the quake.
Papua New Guinea, located in the seismically active zone known as the Ring of Fire, was hit by a powerful earthquake in February, which resulted in over 100 deaths as landslides buried villages in its remote highlands.
You can share this story on social media: