2 injured as woman with box cutter attacks people in French store, reportedly shouts 'Allahu Akbar'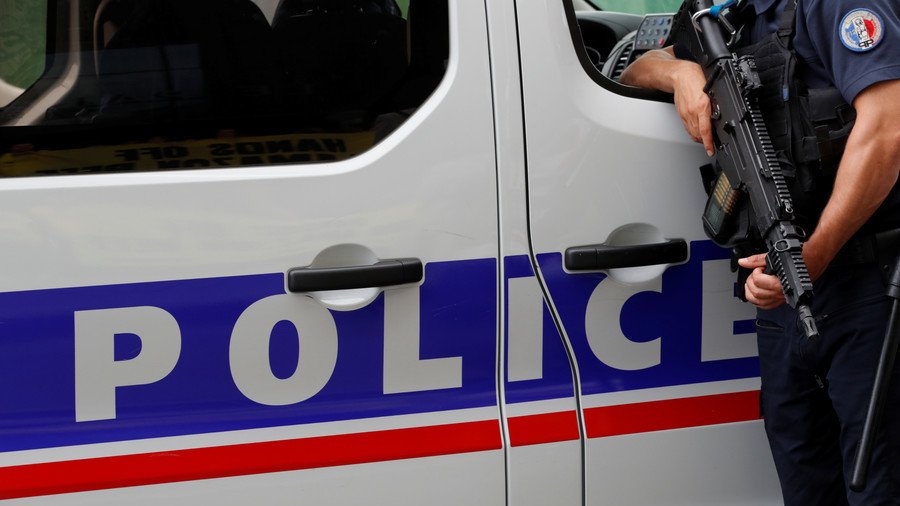 A woman shouting "Allahu Akbar" has attacked and injured two people at a supermarket in La Seyne-sur-Mer, southeastern France. She has been taken into custody and is being assessed for terrorist links.
A 60-year-old customer was stabbed in the chest with a box cutter knife, while a female employee, working at a checkout counter, was wounded in the eye on Sunday morning. The victims were taken to hospital, with their injuries described as non-life-threatening.
The attacker, who was dressed in black and wore a veil, was subdued by the supermarket staff and later handed over to the police.
"It appears to be an isolated case by a person with known psychological problems – though that doesn't exclude the possibility that she may have been radicalized," Toulon prosecutor, Bernard Marchal, said.
Marchal confirmed media reports that the woman shouted "Allahu Akbar" as she wielded the knife. The perpetrator may also be suicidal as she asked the police to kill her during the arrest, saying that she had nothing to lose, the prosecutor added.
The 24-year-old perpetrator, who was born in France, hadn't been previously known to the intelligence services. The law enforcers have been searching her home, checking whether she had links to Islamic State (IS, formerly ISIS) or other radical groups.
"We don't yet know if this is a terrorist act, but in any case it was terrifying," Marchal said, as cited by AFP.
Another incident in which an attacker reportedly shouted "Allahu akbar" left one person dead and several others injured in Paris in May. The assailant, a 21-year old French national of Chechen origin, was previously known to security services and was listed on the national security threat list, known as Fiche S.
France has been plagued by a series of terrorist attacks and has remained on high alert since 2015. In 2017, the country faced several terrorism-linked incidents, including shootings and car ramming. The attack in La Seyne-sur-Mer has not been linked to terrorism so far and is currently being investigated.
Think your friends would be interested? Share this story!
You can share this story on social media: