'UFO' near residence of Indian PM Modi sparks mass trolling on Twitter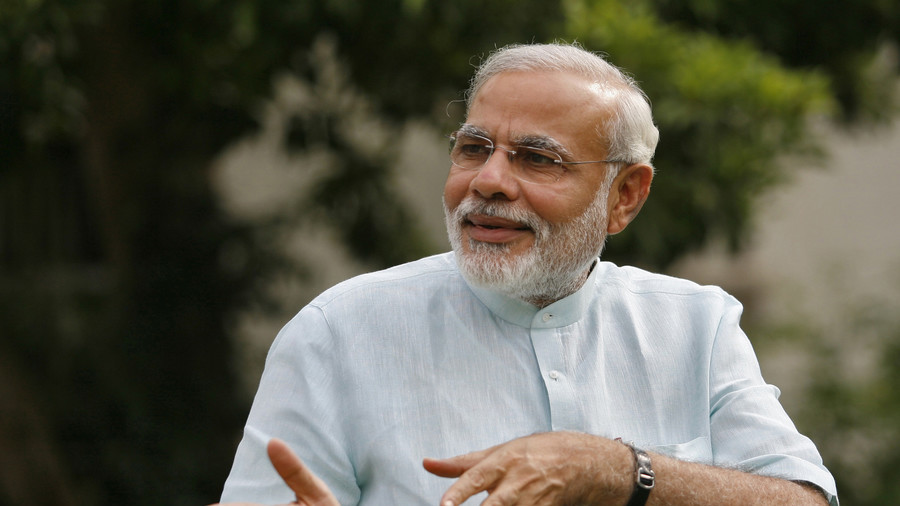 An "unidentified flying object" was seen hovering over the residence of Indian Prime Minister Narendra Modi in New Delhi, according to security services. The spooky incident sparked a barrage of jokes on social media.
The Hindustan Times says the enigmatic sighting took place in New Delhi's Lok Kalyan Marg on June 7 at about 7:30 in the evening, instantly sparking some serious concerns with the security personnel, who had promptly investigated the area. However, despite all their attempts to establish an alien encounter, their search for an extraterrestrial presence was fruitless.
Confirmed by the Delhi police chief spokesperson Dependra Pathak, who preferred not to disclose the particulars for safety reasons, the incident stroke a note of disbelief on social media. Some Twitter users thought that the UFO sighting over Modi's residence was too good an opportunity to miss and proceeded to get stuck in
Some suggested that the alien visitors could take Modi for a ride or even have him over to visit their "extraterrestrial lands."
Others suggested that Modi is himself sometimes as elusive as a UFO.
Some on Twitter used their wit to alert all "parda-clad women, and nuns" to keep away from the PM's residence as they run the risk of being "spotted" and taken for an unknown object.
Some in the Twittersphere couldn't help themselves, suggesting that "Martians" probably paid a visit with the sole purpose of taking a closer look at the prime minister's famous 56-inch chest that, according to India's Home Minister Rainath Singh, has not decreased an inch, as it helped Modi tackle terrorism.
The UFO sighting incident is, however, not unprecedented in New Delhi. It would appear, that a similar round flying object was hovering over the Parliament area on September 17, 2017.
Yet again, the Delhi police security control room was informed about the incident and was unable to get to the bottom of it.
In the meantime, it seems there could be a reasonable explanation to this persisting paranormal activity in New Delhi. The round drone-like floating objects could indeed be nothing but simple drones. Following India's lifting of the ban on using drones in November of 2017 the Directorate General of Civil Aviation unveiled "regulatory framework" drafted to ensure their safety.
If you like this story, share it with a friend!