Putin shows knack for Chinese cuisine as he cooks steamed buns & pancakes (VIDEO)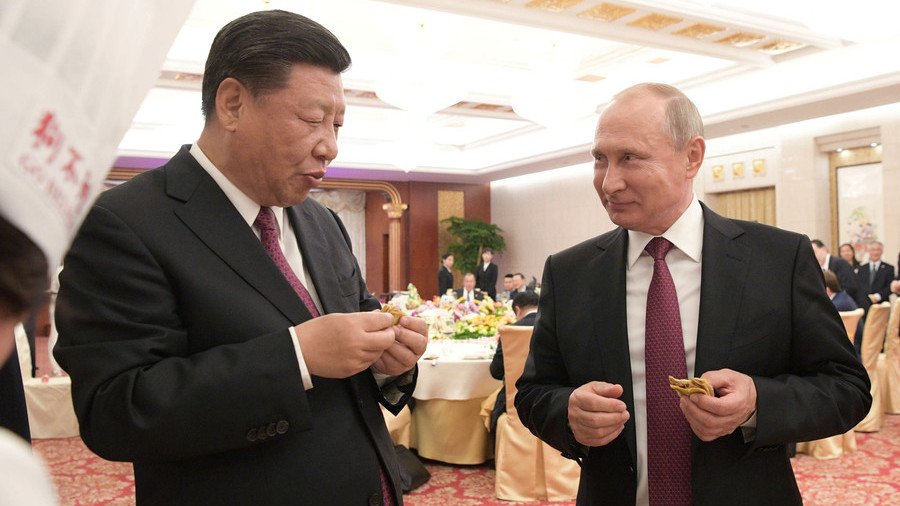 Vladimir Putin is known for his various skills, from singing, to hockey and to martial arts. Add one more thing to the list: during his China visit, the president also showed he has a knack for preparing local cuisine as well.
It took the brand-new Fuxing bullet train half an hour to cover 120 kilometers and take Putin and Chinese President Xi Jinping to Tianjin on Friday. Apart from enjoying a friendly match between the junior hockey teams of Russia and China, the Russian leader had the chance to experience Chinese culture with the help of local cooks.
First off, Putin prepared a Chinese pancake (called jianbing) presented to him right off the stove. After the two tasted the dish, Putin switched to Goubuli (also known as 'Go Believe'), a local version of the Chinese dish, baozi.
The first bun is always troublesome, it appears. The steamed buns are quite similar to Russian dumplings, so it's no wonder that Putin tried to make them the Russian way.
The Russian leader arrived in China on Friday and held talks with Xi, which showed Moscow and Beijing's ever deepening ties ranging from business to space exploration. Putin is set to stay in the country till June 10, taking part in a summit of leaders of Shanghai Cooperation Organization member-states.
If you like this story, share it with a friend!
You can share this story on social media: