Afghan Taliban announce three-day ceasefire for Eid holiday for 1st time
Published time: 9 Jun, 2018 04:15
Edited time: 9 Jun, 2018 08:01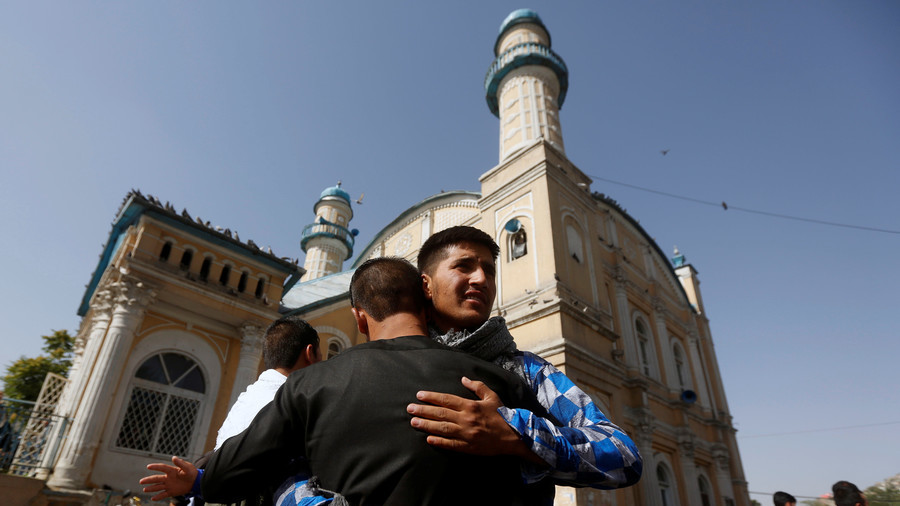 Taliban militants in Afghanistan have announced they will suspend hostilities with the government forces for three days to mark the Muslim holiday of Eid. Foreign forces in Afghanistan are excluded from the truce, however.
The announcement comes after Afghan President Ashraf Ghani on Thursday declared his own unconditional, week-long ceasefire against the Taliban, but not against other militant groups. The armistice will coincide with Eid celebrations at the end of the fasting month of Ramadan, which comes next Thursday.
Ghani's ceasefire comes after the recommendation from a group of Islamic clerics, and it will last until June 20. The Taliban have not specified when their ceasefire will begin or end, Reuters reports.
This is the first time that the Taliban have ever extended an offer of this kind to the Afghan government, while Ghani previously declared an unconditional truce in 2014.
The Taliban, an Islamic fundamentalist militant group, are estimated to control 30 to 50 percent of Afghan territory, and they have a presence in up to 70 percent. US-led foreign combat troops withdrew from the country in 2014, but foreign personnel still remain there in training and support capacities. Airstrikes by the US have been continuing, though, and have risen sharply under President Donald Trump, as did the civilian casualties they caused.
Afghan President Ghani has been pushing for peace with the Taliban. In April, he suggested that the group should run in parliamentary elections as a legitimate political party.
The Taliban previously disapproved of the idea of holding direct talks with the Afghan government, insisting on negotiating with the US first. In February, the Taliban published an open letter to the "American people" and "peace-loving congressmen," urging US troops to withdraw and calling for negotiations with US officials. However, Washington believes the conflict should be settled through direct talks between the insurgents and Afghan officials.
It was reported in late May that the Taliban held secretive talks with Afghan officials to discuss the prospects of a ceasefire. The talks, according to the US commander in Afghanistan, General John Nicholson, featured international organizations and foreign representatives. The Taliban denied the reports, calling them "a false claim" by the US side.
Think your friends would be interested? Share this story!