Bizarre 'Ramadan appropriate' fashion show replaces women with drones (VIDEO)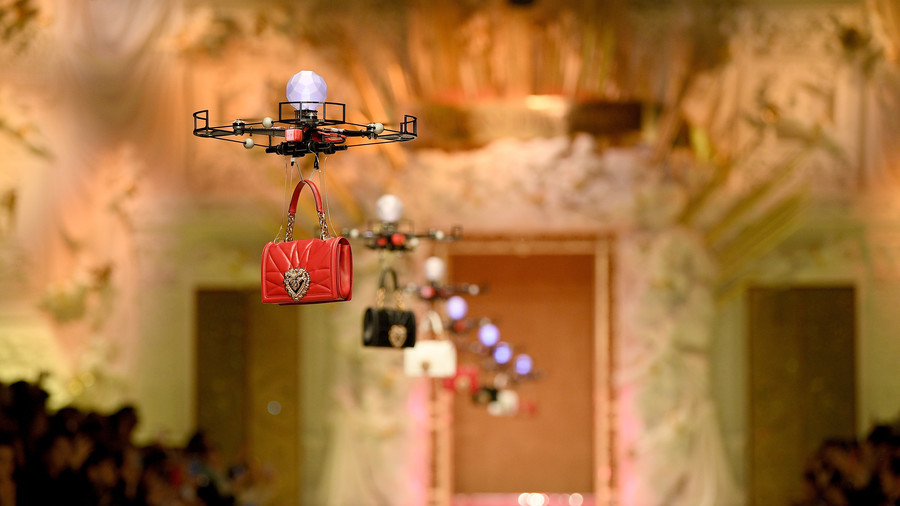 A bizarre "Ramadan appropriate" fashion show just took place in Saudi Arabia, where the models were replaced with flying drones, leaving the garments that were on display billowing like the ghosts of fashion's past.
It is possible that the Riyadh organizers were attempting to recreate a similarly ridiculous concept that was attempted by Dolce & Gabbana in February. The Italian fashion house displayed their latest range of handbags on the runway with drones in place of the outdated human.
READ MORE: Saudi women get driving licenses – but still can't do these 8 things
For D&G, convincing a crowd of 600 Insta-loving millennials to turn off their Wi-Fi for the spectacle was somewhat of an issue. However, that did not seem to be a problem for the Saudis, who successfully whizzed their pieces down the runway for a somewhat underwhelmed crowd.
Usually, catwalks featuring females in the Saudi Kingdom are reserved for women-only audiences, so the brain-wave was a way to cater to the male attendees and make the show "Ramadan appropriate," according to one of the event organizers who spoke to The New Arab.
Footage of the fashion show has been ridiculed online, with one tweet, in particular, garnering more than 2.6 million views and over 100,000 'likes.'