What has NASA's Curiosity rover uncovered on Mars? (POLL)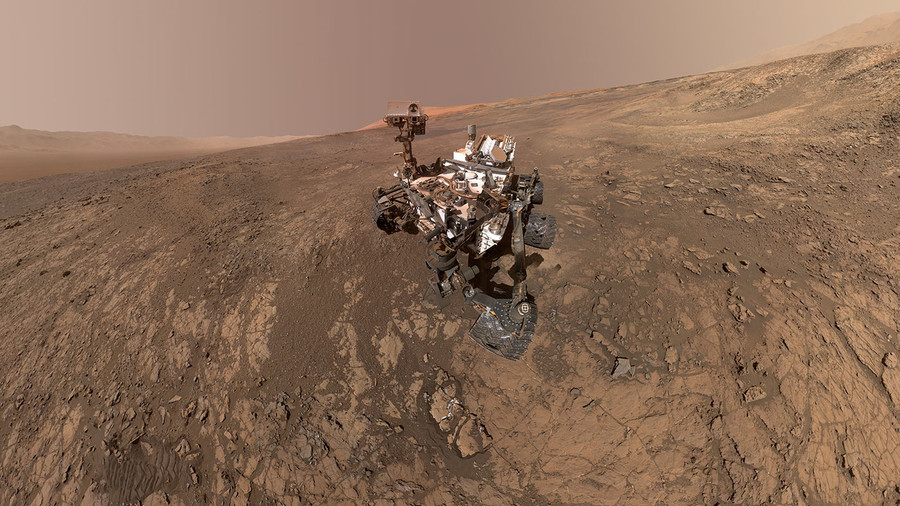 NASA's Curiosity Rover has apparently made an exciting discovery on Mars, but the space agency is remaining tight-lipped on the potential bombshell until Thursday, leaving plenty of time for speculation.
New "science results from NASA's Mars Curiosity rover"will be made public at 2pm EDT on June 7. The big reveal will be broadcast live on NASA TV and will include a panel of experts taking questions during the livestream. The public can submit questions on social media by using #askNASA.
Further details on the find, however, are currently scarce and the rover's results have been embargoed by the journal Science until the official NASA unveiling.
Curiosity has been exploring Mars since touching down in August 2012 with the goal of finding out if the red planet was ever able to support microbial life. Since then, it has sent back a trove of images and soil samples offering evidence that Mars could have supported living microbes. The rover clocked its 2,000th Martian day (2,054 Earth days) in March.
READ MORE: The 7 strangest things the Curiosity rover beamed back from Mars (PHOTOS/VIDEOS)
Speculation is now rife as to what NASA could have found on Mars, with many amateur astronomers hopeful that evidence of extraterrestrial life has finally been uncovered.
From the cast of the press conference, it looks like #NASA is going to announce they've discovered methane on Mars. That would be big. Methane on #Mars must either be a product of life or the product of a hydrothermal environment that could support life. https://t.co/oLTpOBOM03

— Robert Zubrin (@robert_zubrin) June 6, 2018
Apparently, NASA's Mars rover Curiosity has made an exciting discovery on Mars, NASA to make big announcement with regards to "LIFE" on mars. Waiting with baited breathe for this one! #NASA#MARS

— Martin J Keatings (@MJKIndependent) June 6, 2018
Take the RT poll and let us know – what do you think Curiosity has found on Mars?