'Has to be a man': Outrage as Qatar Airways CEO says women could not cope with his 'challenging' job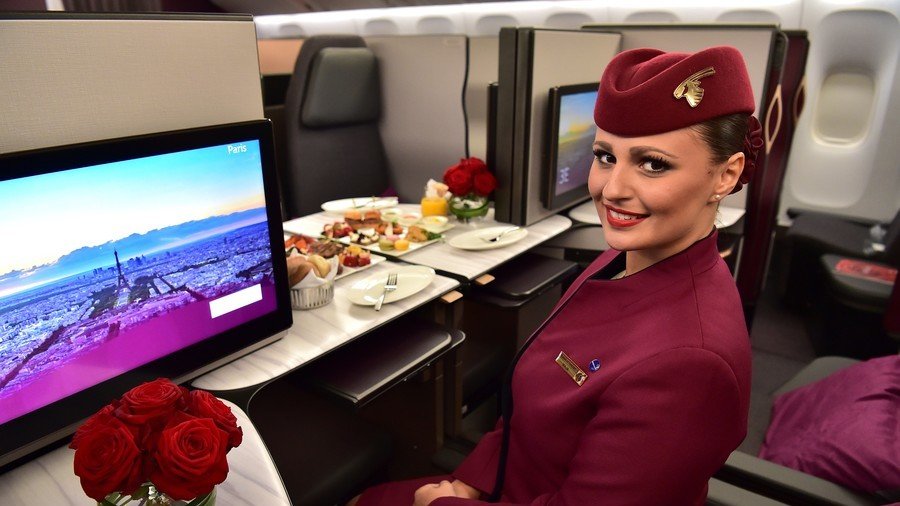 In a not so subtle comment Qatar Airways CEO Akbar Al Baker suggested that a woman would not be good for his "very challenging" job, instantly prompting a heated reaction on social media.
Asked about what steps have been taken to eliminate gender discrimination in the Middle East aviation industry, Al Baker emphasised that, although his company was moving in the direction of gender equity, no woman could sit in the CEO chair.
"Of course it has to be led by a man, because it is a very challenging position," Al Baker said at a press conference in Sydney.
On further reflection as to why being a woman was incompatible with the position of Qatar Airways CEO, Al Baker said that he was "only referring to one individual" and "not to the staff in general."
Fresh in his new position as chairman of the International Air Transport Association's board of governors, Al Baker claimed that more than 33% of Qatar Airways staff were women. Although his attempts to prove that Qatar Airways was a progressive airline with no sign of gender inequality did not seem to convince Twitter users, who couldn't spare their outraged remarks.
"I suspect the woman running Germany, for instance, could probably cope with Qatar Airways," said Sam Freedman, the Executive Director at Teach First.
Germany and Europe weren't challenging enough for Angela Markel? Brexit was easy for Theresa May to tackle? Countries and regions are bigger than airlines. His statement is invalid.

— Azfar (@azfrrr) June 5, 2018
Stunned by the statement, one woman suggested that while Al Baker could make overtly sexist public comments, he is probably a sort of man who always consults his wife before making a decision.
But that man probably has a wife to ask questions for the hard problems. Just saying 🙄

— Jacqueline C Stanger (@Jacquelinecs12) June 5, 2018
Unbelievable...I think even if it was a joke, it was in poor taste.

— Ashwin Malshé अश्विन (@ashwinmalshe) June 5, 2018
Journalist Catherine Marshall wrote that although the airline company did hire women to be their flight attendants, that could hardly constitute departure from discrimination as female applicants were required to be under 35 and single to meet the criteria.
"Well at least Qatar Airways preferences female flight attendants. As long as they're single and under the age of 35. Because, you know, when women turn 36 or get married they suddenly become as incompetent as women who want to run airlines."
Meanwhile Bloomberg correspondent, Iain Marlow reflected on Al Baker's inconsistency during the press conference where the CEO suggested that he could make allowances for a female executive, only if it was someone he himself "could then develop to become CEO" to pass the baton to.
"Only a man can do my job. I believe in gender equality. I will literally train a woman to replace me. Quite the evolution from Qatar Airways chief -- and all in the same article," Marlow said.
Think your friends would be interested? Share this story!
You can share this story on social media: