Sherlock star Cumberbatch takes on 4 muggers near Baker Street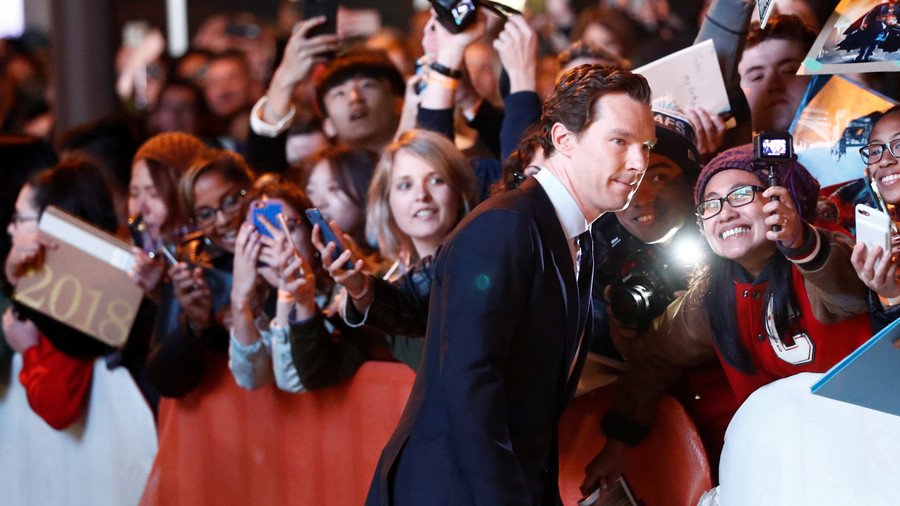 Benedict Cumberbatch found himself channeling his character Sherlock Holmes on Friday when he bravely saved a Deliveroo cyclist from a gang of criminals. The attack took place close to 221B Baker Street.
Cumberbatch, who has played the iconic detective Sherlock Holmes since 2010, leapt from his Uber when he spotted four men assaulting a Deliveroo driver in London. "Leave him alone!" he shouted, the Sun reports.
Cumberbatch dragged the muggers off the Deliveroo driver and quashed their attempts to throw punches at him. "I did it out of, well, I had to, you know." Cumberbatch later said.
READ MORE: Benedict Cumberbatch to play 'Vote Leave' leader in Brexit drama - who else could be involved?
"I had hold of one lad and Benedict another." Uber driver Manuel Dias said told the Sun. "He seemed to know exactly what he was doing. He was very brave. He did most of it, to be honest."
Dias didn't know his passenger was the famed actor until he saw him fighting the muggers. "Then it all got a bit surreal. Here was Sherlock Holmes fighting off four attackers just round the corner from Baker Street," he added.
The heroic moment took place near the fictional home of Arthur Conan Doyle's character Holmes, 221B Baker Street.
Once the attackers ran off, Cumberbatch asked the Deliveroo rider how he was and gave him a hug.
Like this story? Share it with a friend!
You can share this story on social media: