US wouldn't admit backing 'euro-meddler' Soros, yet Moscow's asked to comment on troll farms – Putin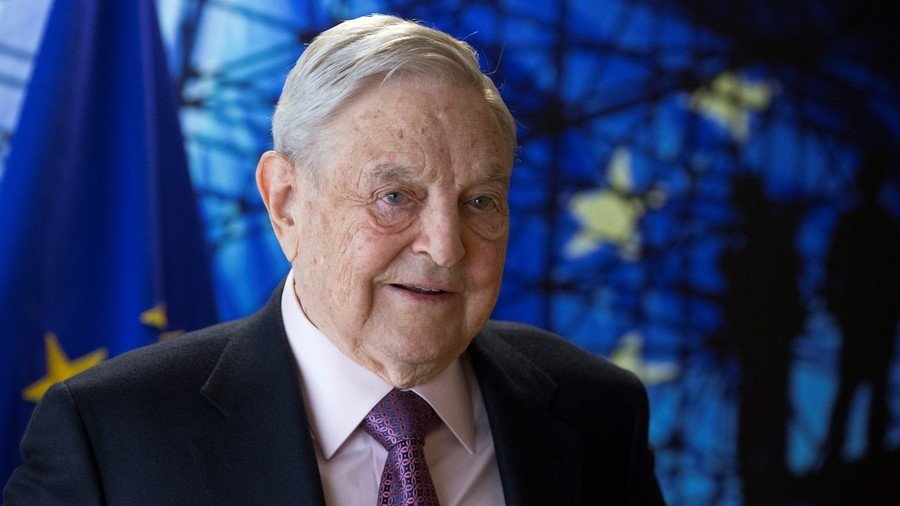 The US State Department would never admit to backing George Soros's alleged attempts to "rock the euro," yet Kremlin is being told to come clean on private internet companies meddling in politics, Vladimir Putin told Austrian TV.
In an interview published Monday, Armin Wolf of the Austrian state ORF channel went full steam ahead into the issue of the so-called "troll farms," which Moscow is often accused by the western media of operating. These nefarious "farms" are being given credit for many feats, from trying to divide voters on social media to altogether securing the victory of US President Donald Trump.
READ MORE: Tory troll farm! Russia-obsessed party plots rise of its own battle bots ahead of election
When asked about his personal relations with businessman Evgeny Prigozhin, who is blamed by the West for sponsoring the alleged St. Petersburg-based "trolls," Putin replied by saying: "So what? I know a lot of people in Moscow and Saint Petersburg."
The President said he was unaware of Prigozhin's internet activities and that, whatever they were, "the Russian state has nothing to do with it." Putin then raised a question of double standards, drawing an analogy of a figure particularly controversial in European current affairs.
"There is such a personality in the US – Mr. [George] Soros, who interferes in all affairs around the world. I often hear from my American friends that 'America as a state has nothing to do with [his activities]," Putin, who is traveling to Austria on an official visit on Tuesday, said.
"There are rumors circulating now that Mr. Soros is planning to make the euro highly volatile. Experts are already discussing this. Ask the [US] State Department why he is doing this. The State Department will say that it has nothing to do with them – rather it is Mr. Soros' private affair. With us, it is Mr. Prigozhin's private affair. This is my answer. Are you satisfied with it?" he said.
READ MORE: George Soros 'wants to get rid of nation-states', Hungary's FM tells RT
George Soros, 87, is a Hungarian-American billionaire investor and philanthropist who, among other pursuits, supports numerous NGOs in the former Soviet states, Eastern Europe, Africa and elsewhere, promoting a pro-American agenda. Back in 2015, Soros-backed organizations were blacklisted in Russia as "a threat to the foundations of the constitutional system… and the security of the state."
Think your friends would be interested? Share this story!
You can share this story on social media: