Ukrainian fighter jet in jaw-dropping low-flying beach stunt (VIDEO)
Published time: 4 Jun, 2018 14:39
Edited time: 5 Jun, 2018 09:06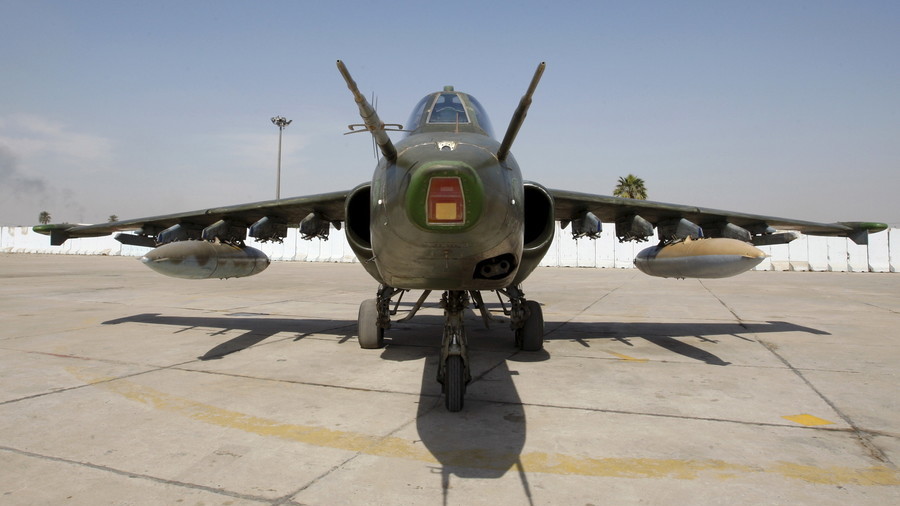 A Ukrainian Air Force fighter jet has been filmed flying at a jaw-droppingly low altitude over a public beach next to the Sea of Azov.
READ MORE: Not Ukraine's property: Russia's plan to revive huge Soviet-era aircraft irks Kiev
Speaking to the UNN news agency, Ukrainian military officials confirmed that the incident took place on Friday during military exercises near the coastal village of Kirillovka in the Zaporozhye region. The aircraft, a single-seat Sukhoi Su-25 developed in the Soviet Union, had flown just 10 meters above sea level. Officials said there was no danger to the public. RT has contacted the Ukrainian Ministry of Defense for comment.
"One of the tasks was to test the resistance against the air forces of the conventional enemy while running at relatively low altitude," a spokesman for the armed forces told the news agency.
READ MORE: Ukraine's story of thwarting journalist's murder starts to fall apart
The Ukrainian military employed border guards and naval vessels as it conducted mock operations designed to ward away and detain unwelcome ships. The exercises follow a period of escalating tensions in the Sea of Azov. In March, Ukrainian border guards captured the Russian fishing vessel 'Nord,' an action that prompted the FSB to issue an arrest warrant for the guards responsible.
Think your friends would be interested? Share this story!