'We must respond to US tariffs, end sanctions on Russia' – Austrian vice chancellor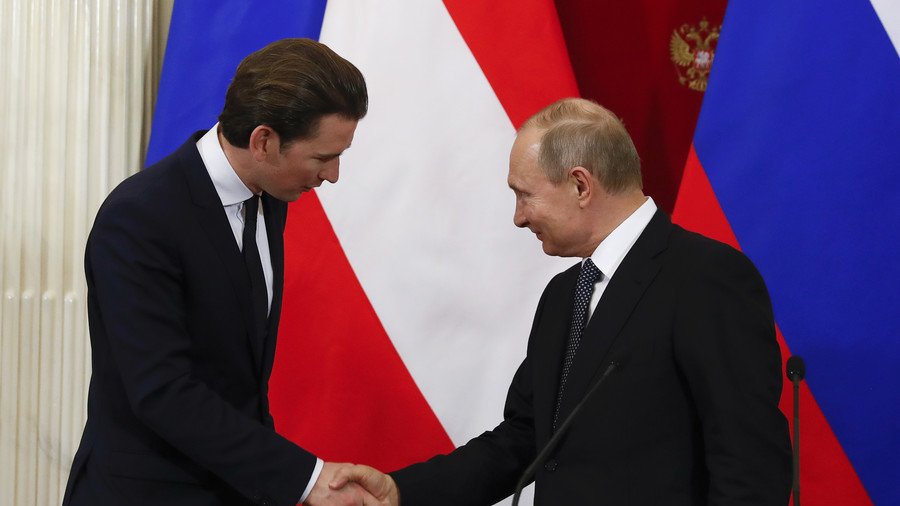 It's time to respond to US President Donald Trump's trade tariffs and lift EU sanctions against Russia, Austrian Vice-Chancellor Heinz-Christian Strache said ahead of President Vladimir Putin's visit to Vienna.
Rethinking EU sanctions policy towards Russia is "desirable" because the measures are damaging the national economy, Strache told the Austrian newspaper Osterreich in an interview published on Saturday.
"I have always warned against pushing Russia into the arms of China. It is high time to put an end to these annoying sanctions and normalize political and economic relations with Russia," he said.
READ MORE: Time to end 'Russia-bashing' – EU Commission chief Juncker (VIDEO)
Strache was responding to a question asking whether the EU should change its approach to Moscow in the light of the US tariffs on European steel and aluminum. The tariffs, imposed by Trump, officially took effect on June 1. The president claims this measure will protect US manufacturers, while the EU denounced the tariffs as "unjustified,' accusing America of starting a "trade war."
Strache, who is the leader of the right-wing Freedom Party of Austria (FPO), the junior partner in the ruling coalition, criticized Trump's policy and suggested that the EU must find a way to respond.

"There must be a reaction from the EU, because in the current situation fair trade is impossible," he said. The country's leader, Chancellor Sebastian Kurz, lambasted the tariffs earlier this week, saying that the US has become "more and more unreliable" as a trade partner.
Studies by the Austrian Institute of Economic Research say that the sanctions against Russia, enacted in 2014, may have cost Vienna up to €2.1 billion ($2.4 billion) in export losses over the course of three years.
Strache's statement comes ahead of Russian President Vladimir Putin's scheduled visit to Vienna on Tuesday, where he will hold a meeting with Kurz, as well as Strache.
The call to lift the sanctions on Moscow has also been voiced by the new government of Italy, which was sworn in on Friday. Coalition partners Lega Nord and the Five Star Movement (5SM) signed a pact demanding "an immediate stop" to trade restrictions imposed on Russia by EU states after the Ukrainian crisis.
You can share this story on social media: