Few days left to avoid full-scale trade war between US and EU – France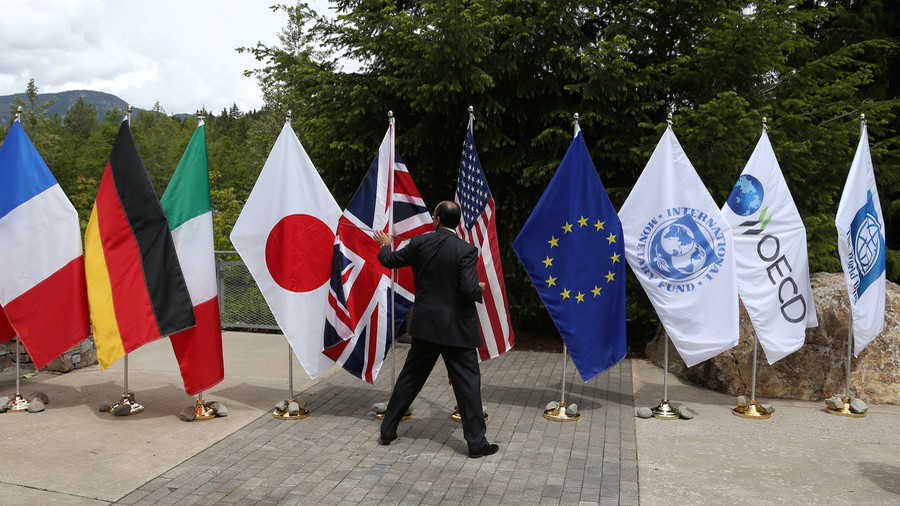 Washington has just a few days to take some urgent measures if it wants to avoid unleashing a full-scale trade war with its European allies, France's Finance Minister Bruno Le Maire has warned, during a G7 meeting.
"We still have a few days to take the necessary steps to avoid a trade war between the EU and the US, and to avoid a trade war among G7 members," Le Maire told journalists, following a meeting of the G7 finance ministers in Canada's mountain resort of Whistler, British Columbia. He added that it is up to the US to make the first move.
"The ball is in the camp of the United States, it is up to the American administration to take the right decisions to smooth the situation and to alleviate the difficulties," he added, as cited by Reuters. Other top officials of the world's leading economies joined the French minister in his call for urgent actions.
The summary statement of the ministerial meeting said that "collaborative partnerships to promote free, fair, predictable and mutually beneficial trade" should be restored. The ministers of the G7 countries also urged the US Treasury Secretary Steven Mnuchin to convey their "unanimous concern and disappointment" over the recent US decisions to impose tariffs on imports of metals from the EU as well as from Canada and Mexico.
On Thursday, Washington slapped its allies with import tariffs on steel and aluminum, after it failed to win concessions from its trading partners. The new measures, including a 25 percent tariff on steel imports and a 10 percent tariff on aluminum imports, came into force at midnight Friday.
The move immediately provoked an angry reaction from the EU, which had already presented its own list of American goods that are to be taxed in retaliation, ranging from jeans and canoes to chewing tobacco and playing cards. In particular, it includes a 25-percent import tariff on Harley-Davidson motorcycles and bourbon whiskey, items produced at the electoral districts of some of the US President Donald Trump's domestic political allies.
The EU is also not alone in its desire for payback. Canada and Mexico have also vowed to retaliate against the new US tariffs.
Canada plans to impose similar taxes on steel and aluminum imports from the US as well as to levy taxes on such goods as whiskey, orange juice and other food products. Mexico's list of mirror tax targets includes pork, sausages, food preparations, apples, grapes, cranberries and cheeses, in addition to steel.
Like this story? Share it with a friend!
You can share this story on social media: