Train knife attack: One man killed, policewoman and passenger injured in Germany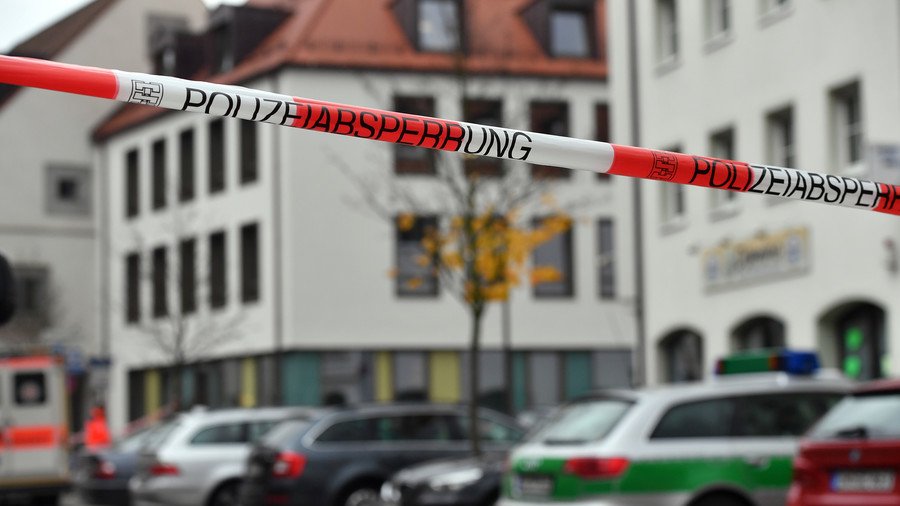 A man has been shot dead by police after he attacked a person on a train with a knife and then injured a policewoman on a train near Flensburg station in northern Germany.
Vorläufige Informationen der #Polizei zum Vorfall in #Flensburg: Gegen 19:00 Uhr kam es in einem #Zug im Flensburger #Bahnhof zu einem Vorfall, bei dem ein Mann getötet wurde.

— Polizei SH (@SH_Polizei) May 30, 2018
The man allegedly took out his weapon at around 7 pm local time (1700 UTC) while on board the fast train that had traveled to Flensburg via Cologne and Hamburg, according to Bild.
The suspect is believed to have attacked a person on the train and a 22 year-old female police officer as she and her colleague tried to apprehend him. The officer fired her weapon according to a police statement.
Folgemeldung #Flensburg:Ein Mann und eine Frau wurden nach ersten Erkenntnissen durch Messerstiche verletzt. Bei der Frau handelt es sich um eine 22-jährige #Polizei|beamtin, die nach gegenwärtigem Sachstand ihre Dienstwaffe eingesetzt hat.

— Polizei SH (@SH_Polizei) May 30, 2018
The area around the train station was evacuated and closed off following the incident. The station has since reopened, according to Flensburger Tageblatt.
"The background to the events in Flensburg are currently completely unclear," police said, adding that police and the public prosecutor have launched investigations.
You can share this story on social media: