Moving US troops 'to frontline with Russia' in Poland 'makes sense' – Bloomberg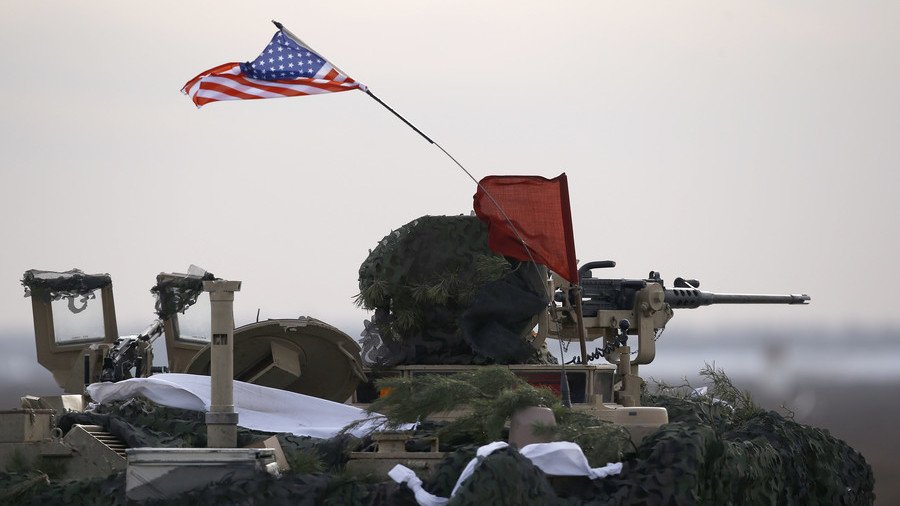 A permanent US military base in Poland, which would tear down a key Russia-NATO agreement and likely make Poland a target for Russian nuclear-tipped ballistic missiles is a really good idea, believes a Bloomberg columnist.
The Polish defense ministry sent a request to the US to place a permanent military base in the Eastern European country, saying Warsaw would be willing to pay up to $2 billion for protection. The proposal was reportedly made in circumvention of the Polish foreign ministry and the president. Moscow, which reacts negatively to any build-up of NATO infrastructure in Eastern Europe, warned there will be consequences.
But at least one public voice said the idea was really good and that there was nothing "that Russia could do in response." In an opinion column published in Bloomberg, Leonid Bershidsky makes the case for redeploying American troops from Germany to Poland.
There's nothing that Russia could do in response. It has already accepted temporary NATO deployments to the Baltics and Poland. So the U.S. doesn't stand to lose anything by accepting Poland's generous proposal and gradually relocating troops there from Germany @MaZaborowskihttps://t.co/1ujGW5pSLc

— Visegrad Insight (@VisegradInsight) May 30, 2018
The move makes sense, he argues. Germans are skeptical about the decades-long presence of American troops in their country while the Poles want them. And the front line with Russia has moved from Germany to Eastern Europe since the Cold War anyway, so why not move the troops accordingly. As a side benefit, the relocation "might also force Germany to give more thought to its position" on whether it would feel protected with a smaller US contingent of troops, he said.
One thing is for sure – the advice plays perfectly to Moscow's suspicion of NATO. First the US and its allies reneged on unwritten promises to Russia not to expand the bloc eastward. Then there was the bending of the agreement not to deploy intermediate-range missiles in Europe with the Aegis Ashore launchers, which Russia says can be converted from shooting interceptor missiles to Tomahawks in a few hours. Deploying a US armored division in Poland in outright violation of the Russia-NATO Founding Act of 1997 is consistent with previous behavior.
Bershidsky may be quite wrong in believing that Russia would not react simply because it accepted the rotational presence of US troops after the 2014 Ukrainian crisis. Military planners in Moscow would likely argue that the base in Poland could be used for a US-led invasion into ally Belarus or Russia proper – or at least a surprise NATO operation in eastern Ukraine.
The need to counter this threat may be enough to tip the balance in favor of permanently deploying nuclear-capable Iskander missiles in the Kaliningrad region – a decision that Russia avoided until now despite the prolonged period of tension.
The Polish proposal was floated six weeks ahead of a NATO summit in Brussels (and remarkably circumvented the organization itself, just like it did the Polish commander-in-chief). By that time other European members of the organization such as Germany, which want to mend relations with Russia, will have plenty of time to find the words to react to the initiative of the Polish military.
Think your friends would be interested? Share this story!
You can share this story on social media: