Russian Su-34s did not intercept Israeli jets over Lebanon – MoD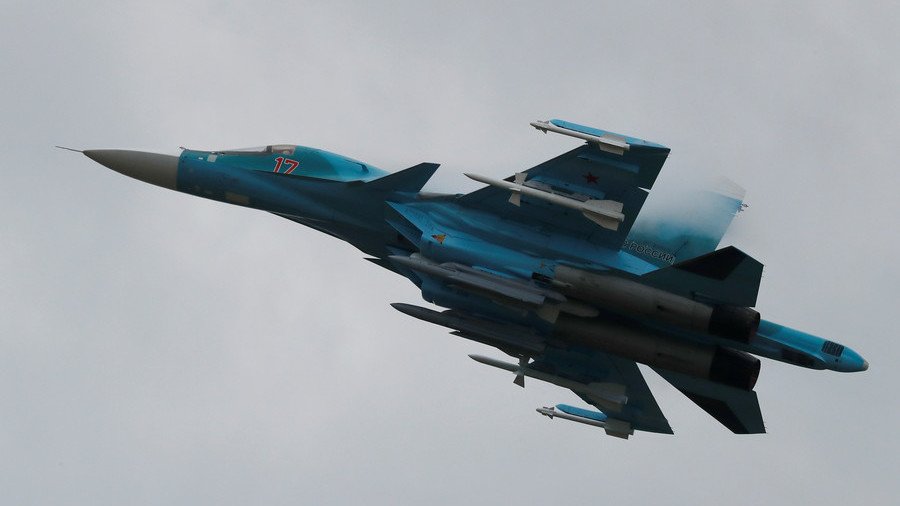 Russia's Defense Ministry has dismissed media reports of Russian Su-34 jets allegedly intercepting Israeli F-16 fighters over Lebanon. The Su-34s aren't used for the job and don't operate in Lebanese airspace, it stressed.
"The Su-34 multipurpose bombers, which are with the Russian air force group in Syria, are not used to intercept aerial targets and do not operate in Lebanon's airspace," the ministry said in a statement.
READ MORE: Israel brags it is 1st state to use US-made F-35 in combat & 'attacks on different fronts'
The "amateurish nonsense" on the alleged incident, as the ministry put it, was circulated by several Israeli media outlets earlier on Monday. The media reports claimed that a pair of Israeli F-16 fighters were intercepted over Lebanon by Russian Su-34 planes, which forced them to change their course.
A video, claiming to show a "Su-34 plane in Lebanese airspace" also emerged on social media. The low quality of the footage and the long distance from the plane make it hard, however, to tell the exact type of the warplane that was filmed or to define the exact location.
Like this story? Share it with a friend!
You can share this story on social media: