Ukrainian sanctions on Russian media undermine democracy, should be called off – HRW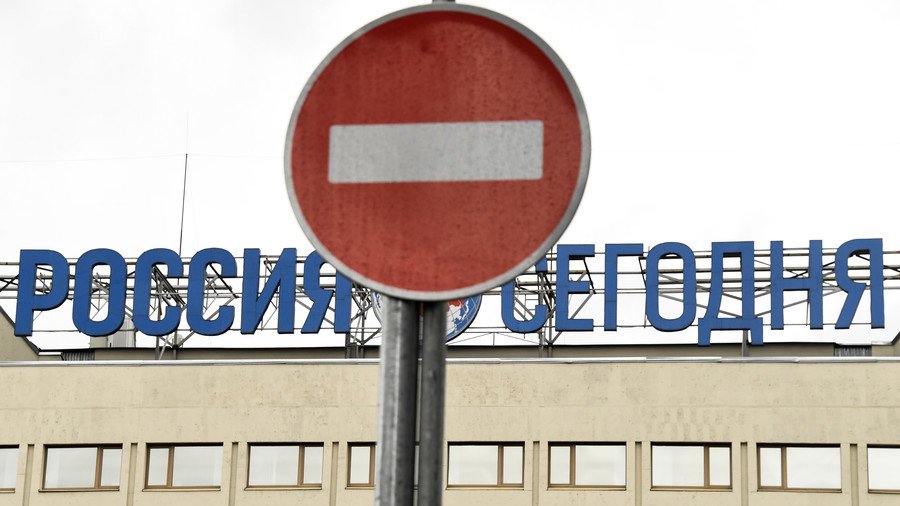 The newly-imposed ban on Russian media outlets in Ukraine limits freedom of expression and undermines democracy in the country, Rachel Denber, deputy director for Human Rights Watch (HRW) in Europe and Central Asia, said.
"The Ukrainian government's sanctioning of Russian state media outlets is part of a series of measures it has taken that limit media pluralism and freedom of expression and undermine democracy in Ukraine," Denber told the RIA-Novosti news agency.
On Thursday, Ukrainian President Petro Poroshenko signed a decree that blocked access to websites of Russian state media outlets and froze their assets in Ukraine for three years. The Rossiya Segodnya media group, which includes RIA-Novosti and Sputnik among other outlets, as well as Russian federal broadcasters Chanel One, Rossiya 1, Rossiya 24, NTV, REN TV and others, were targeted by the sanctions.
"Instead of widening these sanctions, as the [Ukrainian] government has done, it should eliminate them," Denber said. The official pointed out that Kiev may have its reasons to strongly disagree with Russian state media coverage, but "instead of blocking these outlets it should ensure that the public has adequate information to challenge them."
The situation with the Russian media "should be a key issue that Ukraine's international partners discuss with the government," Denber added.
Russian media has been facing persecution in Ukraine since the coup in the country in 2014, with many journalists deported or denied access to the country. Earlier in May, Kirill Vyshinsky, the head of RIA Novosti Ukraine, a Russia-linked news agency, was arrested in Kiev, while the outlet's offices were searched by Ukrainian Security Service (SBU) agents.
READ MORE: 'Ukraine war on free speech coordinated with US'
Vyshinsky, who has dual Russian and Ukrainian citizenship, was accused of treason due to his involvement in "information war" against Ukraine. Following his arrest, Denber told RT that "working for RIA-Novosti or having a Russian passport are no grounds for a treason charge," and urged Kiev's backers in the US and EU to make sure Ukraine carries out a transparent investigation of the journalists' case.
If you like this story, share it with a friend!
You can share this story on social media: