Two men blow up IED inside Indian restaurant in Canada, multiple injuries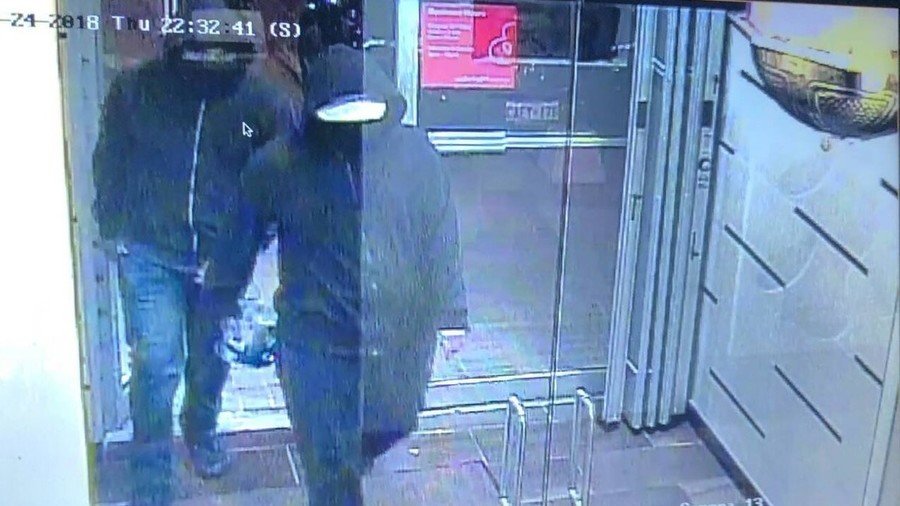 Police have released a photo of two suspects who detonated an explosive device in a restaurant in Mississauga, a city in the Canadian province of Ontario. At least 15 people have been injured.
Police say they received a call for "an incident" at 10:32 pm and have cordoned off the area. Local media report that there has been an explosion at an Indian restaurant in the central area of the city.
Law enforcement is asking for public assistance in the hunt for the two male suspects who "fled the scene immediately after the incident." Apart from pictures of the suspected perpetrators, they published a detailed description of the men's outfits. Both wore jeans and hoodies, and had their faces covered.
Police and paramedics say the total number of injured people is at least 15. At least three of those were hospitalized with "critical blast injuries."
Some locals were posting on social media that incendiary devices were found at the scene. When asked about those reports, the police media officer neither confirmed nor denied it. K9 units and officers armed with assault rifles were seen in pictures from the scene.

Before police released the photos of the suspects, Toronto Sun columnist Joe Warmington wrote on Twitter, citing a witness, that two men were seen entering the restaurant seconds before the explosion. Three loud bangs were heard at the moment of the explosions, according to the witness. A bomb squad has reportedly been dispatched to the scene.
As people on social media shared the news and offered condolences to the victims, some slammed local media for failing to cover the incident.
You can share this story on social media: