Train hits truck in Italy, leaving 2 people dead (VIDEO, PHOTOS)
Published time: 24 May, 2018 04:14
Edited time: 24 May, 2018 08:13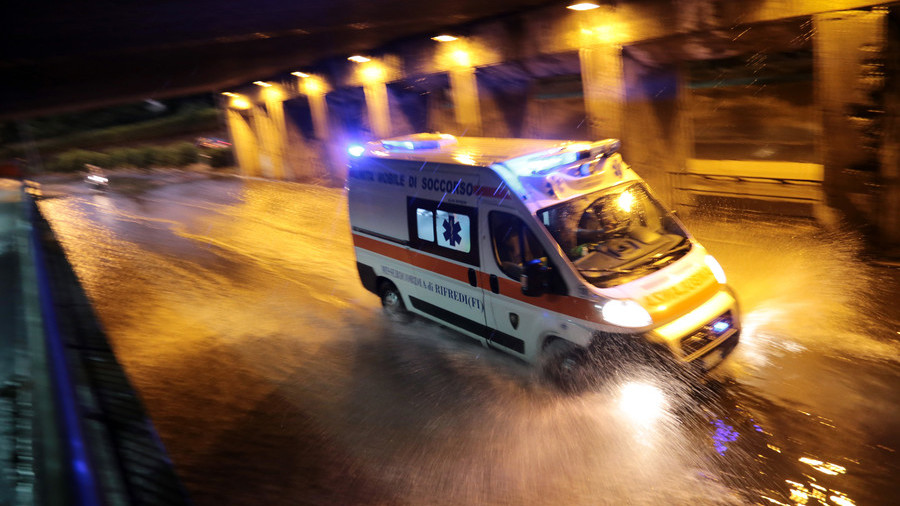 A train has derailed after colliding with a truck in northern Italy, near Turin late Wednesday night. Two people were killed and 18 others were injured.
The accident was apparently caused by a truck that rolled onto the rail crossing just as the train was approaching. The collision resulted in the train's locomotive and two carriages going off the rails.The train driver died on the spot, Italian media reports. A passenger died of their injuries after being airlifted to the hospital by helicopter.
According to a statement from Italian railroad company RFI, the truck broke through the closed crossing barrier and was stationary on the railroad at the time of the collision.