Returning to Russia is the 'long-term' goal: Yulia Skripal gives first interview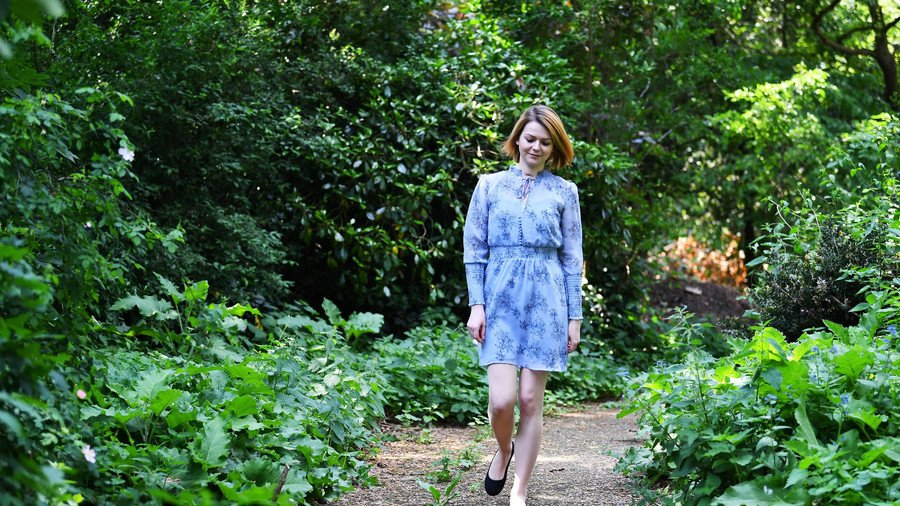 In her first interview since surviving an alleged nerve agent attack, Yulia Skripal said she eventually wants to return to Russia. She has not shed any light on what happened in March in Salisbury.
"I came to the UK on the 3rd of March to visit my father, something I have done regularly in the past. After 20 days in a coma, I woke to the news that we had both been poisoned," Skripal said in a video that was recorded by Reuters. She reiterated her words in a handwritten statement.
She and her father, Sergei Skripal, a former Russian double-agent, were found unconscious on a public bench in the British city of Salisbury on March 4. The UK government immediately accused Russia of being behind their poisoning, but it has yet to provide evidence for the claim. Skripal did not comment on who she thought was to blame for her poisoning.
"I still find it difficult to come to terms with the fact that both of us were attacked. We are so lucky to have both survived this attempted assassination. Our recovery has been slow and extremely painful," she said. "The fact that a nerve agent was used to do this is shocking. I don't want to describe the details but the clinical treatment was invasive, painful and depressing."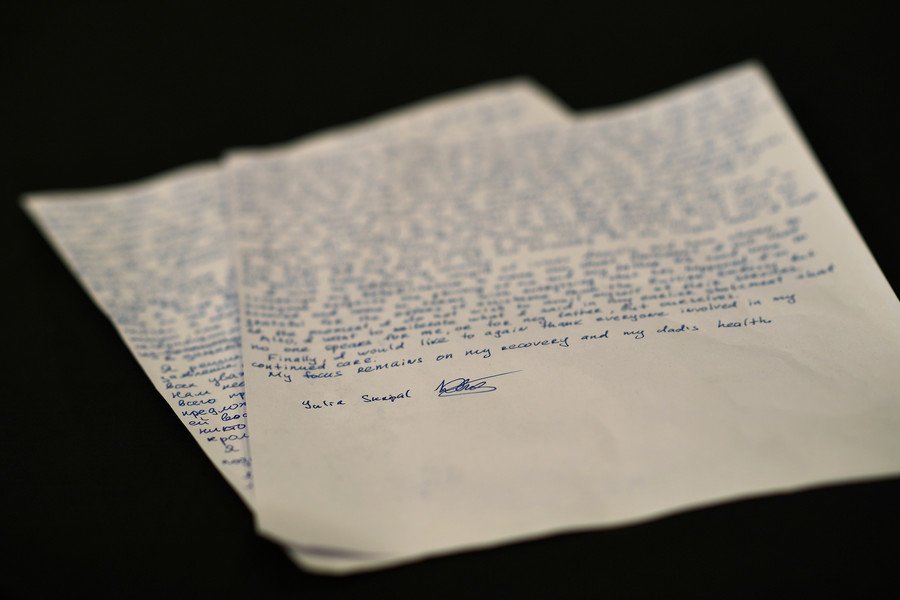 She also said that she was "grateful" for the offers of assistance from the Russian Embassy, "but at the moment I do not wish to avail myself of their services." Skripal reiterated what she had said in an earlier written statement released by British police: "no one speaks for me, or for my father, but ourselves."
Following the release of the interview, Russia's Foreign Ministry spokeswoman addressed Yulia Skripal in a comment to RT.
"We'd like Yulia Skripal to know that not a single day passed without the Foreign Ministry, Russia's Embassy in London trying to reach her with the main purpose to make sure she was not held against her will, she was not impersonated by somebody else, to get the first-hand information about her and her father's condition," Maria Zakharova said.
Russia's Embassy in the UK welcomed the release of the interview, stating: "we are glad to have seen Yulia Skripal alive and well." The video itself and the wording of the written statements, however, raised concerns with Russian diplomats, who urged London once again to allow consular access to Yulia "in order to make sure that she is not held against her own will and is not speaking under pressure."
Skripal said that the ordeal had turned her life "upside down," both "physically and emotionally." She added that she was now focused on helping her father to make a full recovery, and that "in the long term I hope to return home to my country."
London was quick to point the finger at Moscow over the incident, arguing that the alleged nerve agent used in the attack, A-230 or 'Novichok,' was only manufactured in Russia. However, UK officials have so far failed to provide evidence linking Moscow to attack, and the claim that the nerve agent could have only been made in Russia has been disputed by London's own European allies.
In May, Czech President Milos Zeman acknowledged that his country had previously produced a nerve agent similar to the one that Britain claims was deployed against the Skripals. The admission was followed by an explosive story in the German media, which claimed that a sample of Novichok was obtained by German intelligence back in the 1990s and that Western countries, including the US and the UK, have long been aware of the chemical make-up of the nerve agent.
Russia has asked NATO to provide a full list of the member states that have conducted research on Novichok.
The Russian government has expressed serious doubts about whether a "military-grade" nerve agent was even used in the attack. Russian President Vladimir Putin recently noted that if Novichok had been used, the Skripals would have died almost instantly.
If you like this story, share it with a friend!
You can share this story on social media: