#Romanovs100 colorization contest with Marina Amaral well underway (PHOTOS)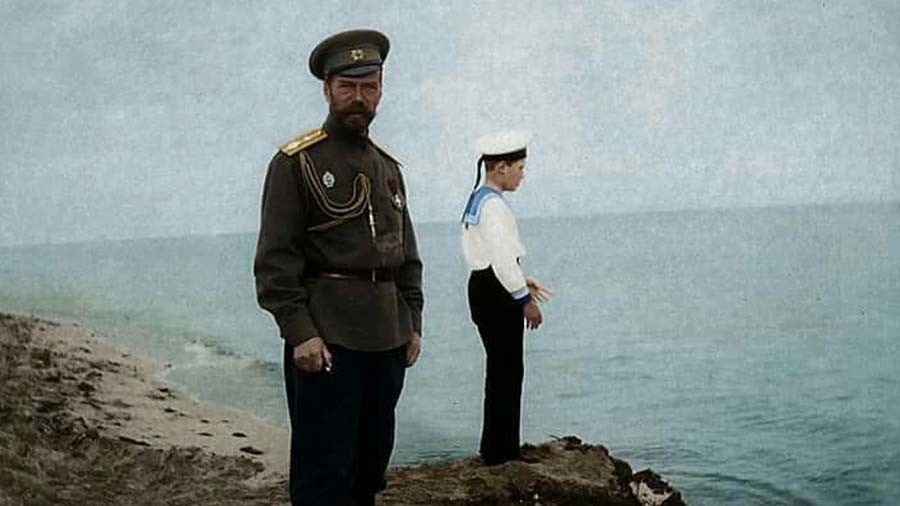 Colorization superstar, artist Marina Amaral, teamed up with #Romanovs100 to judge an online competition for aspiring and professional artists, and a week into the contest, some amazing works are coming in.
RT pitched 10 images to Marina, out of which the artist chose three. Now anyone can choose one or more images, out of these three, to colorize. This comes as part of our history photo project #Romanovs100, dedicated to Russia's last reigning family – the Romanovs.
If you wish to participate, download any or all of the suggested images HERE, then add color and post via Facebook, Twitter, or Instagram under the hashtag #Romanovs100, with the note: "colorization contest." Brazilian artist Marina Amaral will announce the winner in early July.
Whoever wins will receive not one, but two prizes: a book about the Russian Revolution in Tweets from #1917LIVE, and exclusively – Marina's first book that is set to come out in August, The Colour of Time: A New History of the World, 1850-1960. Meanwhile, have a look at some of the first entries:
So far, most of the images were done in all seriousness and with great respect to subject and detail, but some cheeky fun has also been spotted and much appreciated by the team. #Romanovs100 would like to thank everyone who already participated and encourage more entries from a very creative audience.
#Romanovs100 is a multi-platform digital photo puzzle that tells a personal story about Russia's last reigning royal family, the Romanovs, through their own photographs. RT collaborated with Russia's State Archive to publish 4,000 rare photos the family took of each other and their surroundings.
The project will run until mid-July 2018, spanning one hundred days and four social networks.
READ MORE: #Romanovs100: The only survivor of royal family execution – Joy's incredible story in rare photos