Billion dollar cargo: New details revealed about the 'holy grail of shipwrecks' (PHOTOS)
Published time: 22 May, 2018 15:22
Edited time: 23 May, 2018 08:01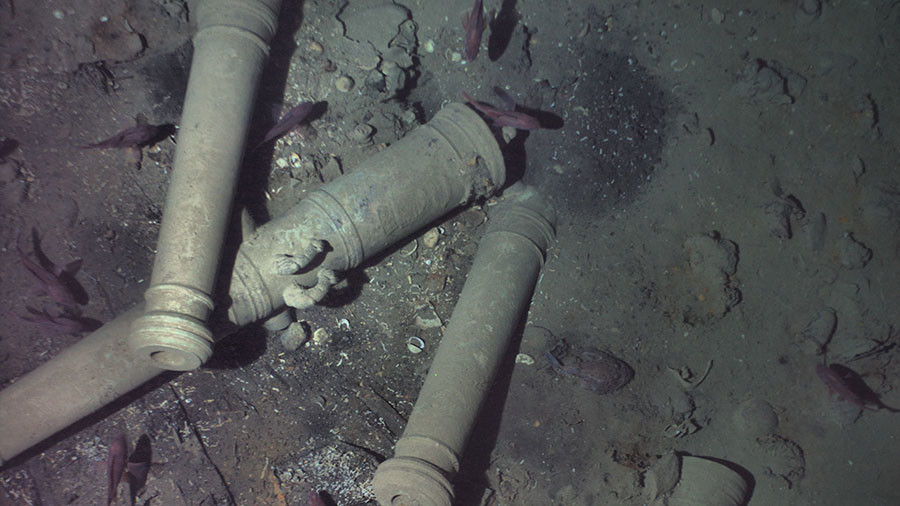 Details of an 18th century Spanish galleon laden with gold and emeralds have been revealed almost three years after the shipwreck was discovered off the coast of Colombia. However, it's true location remains closely guarded.
The 62-gun, three-masted galleon, known as the 'holy grail of shipwrecks' due to its lucrative cargo was discovered off the coast of Cartagena in November 2015.
The Spanish vessel went down with an extensive treasure of gold, silver, and emeralds during a battle with British ships in the 1708 War of Spanish Succession. The items are believed to have been extracted from Spanish colonial mines in Peru and Bolivia to fund King Philip V of Spain's war efforts, and are believed to be worth up to $17 billion dollars.
Details of the search and discovery had been kept under wraps but now the agencies involved in the search, including the Colombian government, have given permission for new information to be made public.
The Woods Hole Oceanographic Institution confirmed that one of its underwater autonomous vehicles, REMUS 6000, played a pivotal part in locating the wreck some 600 meters below the surface in an area off Colombia's Barú Peninsula.
It was deployed off the Colombian Navy research ship ARC Malpelo which led the expedition.The autonomous vehicle descended to just 30 feet above the wreck where it was able to capture photos of a key distinguishing feature of the San José — its bronze cannons.
A closer look at the cannons revealed dolphin engravings, leading experts to determine the wreck was that of the San Jose.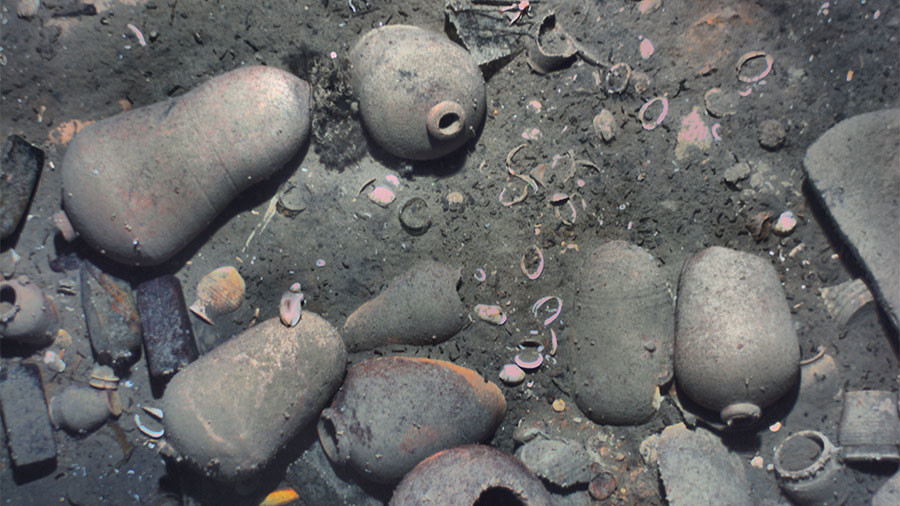 REMUS has also been used in the search of a number of high profile wrecks including the 2011 discovery of the wreckage of Air France 447, which crashed in 2009 some hundreds of miles off the northeastern coast of Brazil. The system was also used to map and photograph the Titanic wreck site during a 2010 expedition.
The much-coveted San Jose wreck has been the subject of legal battles between several nations as well as private companies seeking rights to the sunken treasure.
Immediately after its discovery a US-based company Sea Search Armada claimed that they had found the ship and registered its location in 1982, however the Colombian government say it's not the same spot. The exact location of the lost ship remains a state secret.
Colombia is going ahead with plans to salvage the wreck and has announced a tender for the works. Last month, UNESCO, the United Nations cultural agency, called on Colombia not to commercially exploit the wreck.
The Colombian government says it plans to build a museum and world-class conservation laboratory to preserve and publicly display the wreck's contents, including cannons, ceramics, and other artifacts.
If you like this story, share it with a friend!