Satirist faces 3 years in jail for calling Poland 'stupid, backward country' in anti-govt piece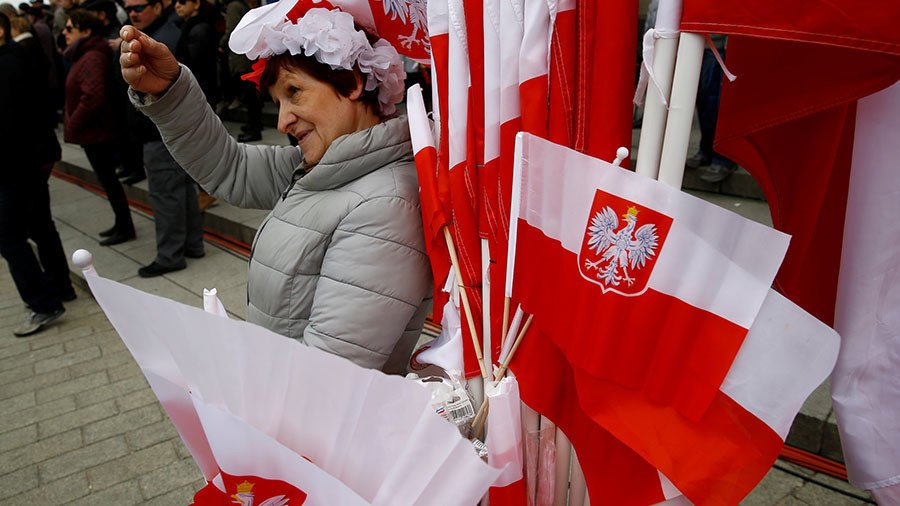 A prominent Polish satirist is under investigation for defamation and faces up to three years in jail for a critical piece in which he called his home country "stupid," and compared the president to a TV show character.
Antoni Szpak is a veteran critic of the Polish government who started his comedy career in 1975, co-founding a student comedy show. He authored two books and publishes regular satirical articles in the weekly newspaper Angorze. One of them may cost him up to three years in prison.
#PROKURATURA cenzuruje satyryków!! To niebezpieczny precedens kneblowania ust i odbierania prawa do swobody wypowiedzi!#AntoniSzpak od lat satyrycznie relacjonuje polską rzeczywistość, ale państwo #PiS widać bardzo się tego boi. W inter. proszę #MS o wyjaśnienie.Felieton poniżej. pic.twitter.com/RqoncCCo3q

— Grzegorz Furgo (@GrzegorzFurgo) May 18, 2018
The article, which was published in December 2017, criticized the celebration of the anniversary of Radio Maryja, a conservative Catholic radio station that has much sway in the country. The event was attended by many influential Polish politicians, government officials, and lawmakers, which, for the anticlerical-minded Szpak, deserved criticism.
Among other jabs in his column, he called Polish President Andrzej Duda 'Adrian' – the name of a character based on Duda in a Polish satirical political show. Szpak also called Poland a "stupid, backward country" for allowing such a cozy relationship between politicians and the clergy.
At least one reader of the newspaper was offended, because he or she asked the regional prosecutors to investigate whether the column violated Polish defamation laws. The office decided that it did and launched a criminal case against Szpak, according to Gazeta Wyborcza newspaper.
Polish law offers rather serious protection to incumbent officials and to the nation itself. Insulting the president or the country he rules may result in a three-year jail sentence. Poland also has enforced blasphemy laws, which is a rarity for Europe.
Responding to the charge, Szpak said he didn't consider his column criminal and that his right to criticize the government was protected as free speech. Some opposition politicians and rights activists in Poland expressed support for the satirist.
Earlier, Poland was drawn into an international scandal after restricting debate on the Holocaust. The nation decided to criminalize some speech about the mass killings of people by Nazi Germany on Polish territory, including the use of the term 'Polish death camps,' which Warsaw considers insulting to the nation. After the law was passed, there was a reported surge in nationalism and anti-Semitism in the country.
Think your friends would be interested? Share this story!
You can share this story on social media: