Russian air defenses down drone in Syria's Khmeimim in suspected air attack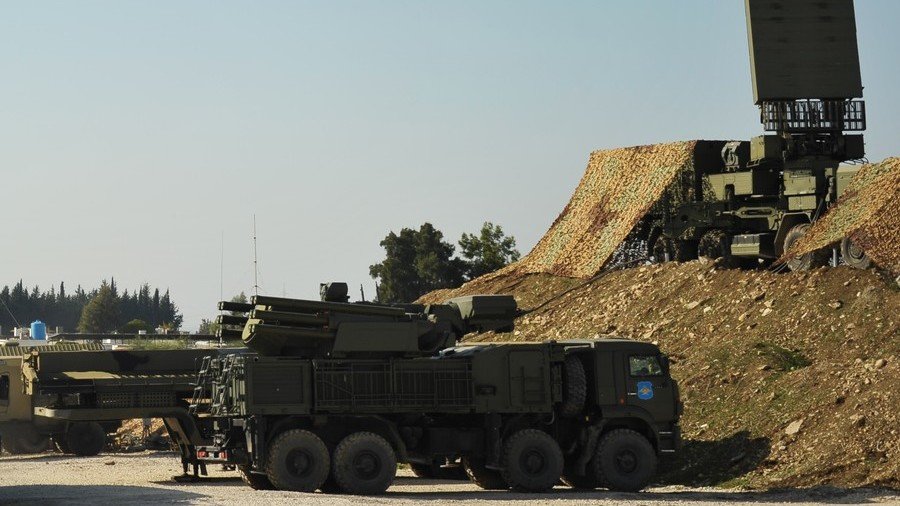 An unmanned aircraft of unknown origin has been shot down near the Russian Khmeimim airbase in Syria. No one was injured in the incident and the base did not sustain any damage, the Russian Defense Ministry said.
The flying object came close to the military facility late on Monday and was destroyed by the base air defenses. Khmeimim airfield continued to operate normally following the incident.
Several videos, purportedly showing the moment the drone was shot down, have since emerged on social media. RT has not been able to independently verify their authenticity.
Urgent!Russian air defenses at the Hmeimim base in rural Latakia have downed drones over the city of Jableh, which were heading towards the base armed with explosives pic.twitter.com/RMWXeuB0Ar

— Moderate Alawite (@moderatealevi) May 21, 2018
This is the third time the Khmeimim airbase was targeted with unmanned aircraft this year. The most massive attack was launched in January with 10 drones, some armed with bomblets, buzzing the compound, and three others targeting the Russian maritime logistics point located in the city of Tartus. Seven of those drones were shot down by Pantsir systems, while six were overridden by electronic warfare specialists and forced to land. Three machines remained intact and were later brought to Russia for investigation. In April, another two drones were located and destroyed some 10km away from the base.
If you like this story, share it with a friend!
You can share this story on social media: