Saudi Arabia intercepts missile from Yemen after Houthis target 'military airport'
Published time: 21 May, 2018 02:58
Edited time: 21 May, 2018 07:23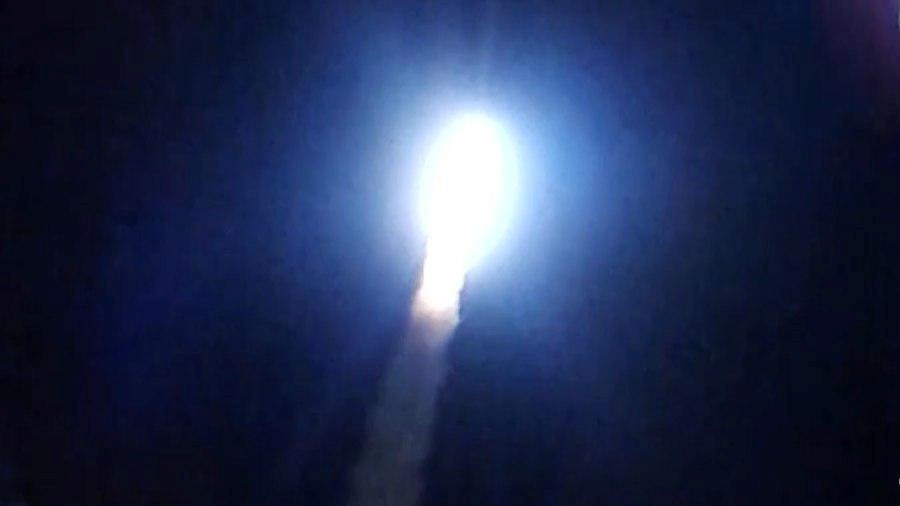 Saudi air-defense systems have reportedly managed to intercept a ballistic missile launched from Yemen after Houthi rebels said they had targeted a "military airport" in the city of Jizan.
The alleged Scud-type missile was destroyed before the projectile hit the intended target in the port city, which lies in the southwest corner of Saudi Arabia and directly north of the border with Yemen, local media reported.
READ MORE: War-torn Yemen's infrastructure in full collapse, crisis is one of the worst – Red Cross
Earlier, Saudi air defenses reportedly intercepted another ballistic missile, which targeted a military airport near the southern border.
The launches on Monday morning were the latest in a series of missile attacks on Saudi positions which have intensified over the weekend.
Riyadh has repeatedly accused Iran of being responsible for ballistic missile launches from Yemen, warning that such acts could be considered an "act of war," while the Islamic Republic firmly denied such accusations.
The Saudi-led coalition has been fighting against Shia Houthi rebels, who took control of the Yemeni capital, Sanaa, in early 2015. The Saudis are backing ousted Yemeni President Abdrabbuh Mansur Hadi.
The three years of Saudi-led bombardment and blockade of Yemen has led to the near-collapse of the country. Some 22 million people, or 80 percent of the Yemeni population, are in need of humanitarian aid, while more than half of the country is left without basic medical services.
Like this story? Share it with a friend!