Iran warns it may resume uranium enrichment if EU fails to keep nuclear deal alive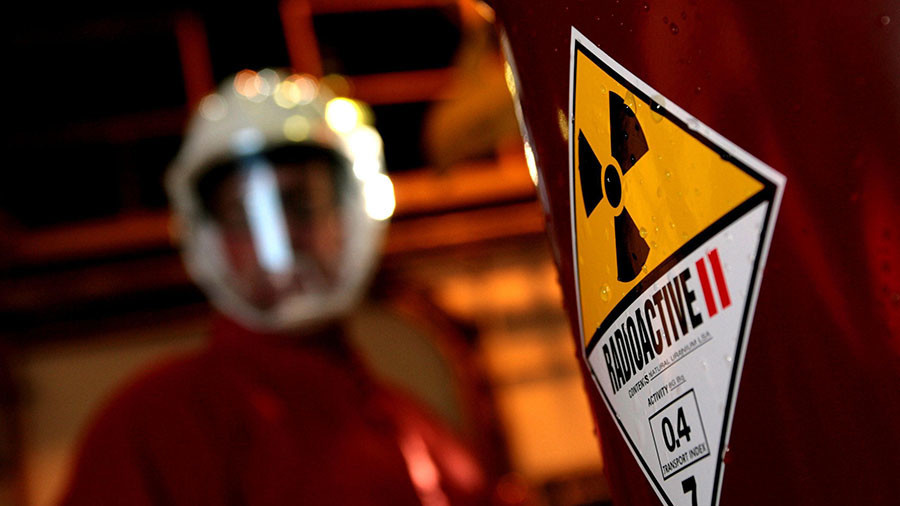 Iran may resume its 20-percent uranium enrichment if EU governments fail to respect the 2015 nuclear deal after US withdrawal, the country's Atomic Energy Organization chief has warned.
"If the other side keeps itself committed to its promises we also will be keeping ourselves to our promises ... We hope the situation will not arise to the point that we will have to go back to the worst option," Ali Akbar Salehi told reporters in English, Reuters reports. "There are all kind of possibilities, we can ... start the 20 percent enrichment."
This move, if implemented, would take Iran a step closer to obtaining weapons-grade nuclear material in future, as it would make it easier and faster to enrich uranium to the 90-percent level required for nuclear bombs.
The warning comes after President Donald Trump officially pulled the US out of the Joint Comprehensive Plan of Action (JCPOA) on the Iranian nuclear program two weeks ago, slamming the pact as 'defective in its core.'
Trump's move was met with criticism from EU leaders, as well Russia and China, all of whom have voiced their support for the deal. "As long as the Iranians respect their commitments, the EU will of course stick to the agreement of which it was an architect," the head of the European Commission said on Thursday during a summit in Bulgaria. Jean-Claude Juncker also promised to 'neutralize' the effects of the possible US sanctions against European companies dealing with Iran.
Juncker's position was reaffirmed by the European Commissioner for Energy and Climate, who flew to meet Salehi in Tehran. "We have sent a message to our Iranian friends that as long as they are sticking to the [nuclear] agreement, the Europeans will... fulfill their commitment," said Miguel Arias Canete.
The joint statement adopted during the meeting draws attention to the International Atomic Energy Agency (IAEA), which in 10 successive reports has confirmed Iran's compliance with its obligations under the deal.
We are acting to protect the interests of EU companies investing in Iran and remain fully committed to the continued, full and effective implementation of the #IranDeal → https://t.co/RKsPy2a1Kg

— European Commission 🇪🇺 (@EU_Commission) May 18, 2018
The existing agreement drastically cuts Iran's uranium stockpile, allowing enrichment up to 3.67 percent, which can be used to generate nuclear power for civilian purposes. In exchange, the West pledged to lift sanctions against Tehran and end its foreign-assets freeze.
Think your friends would be interested? Share this story!